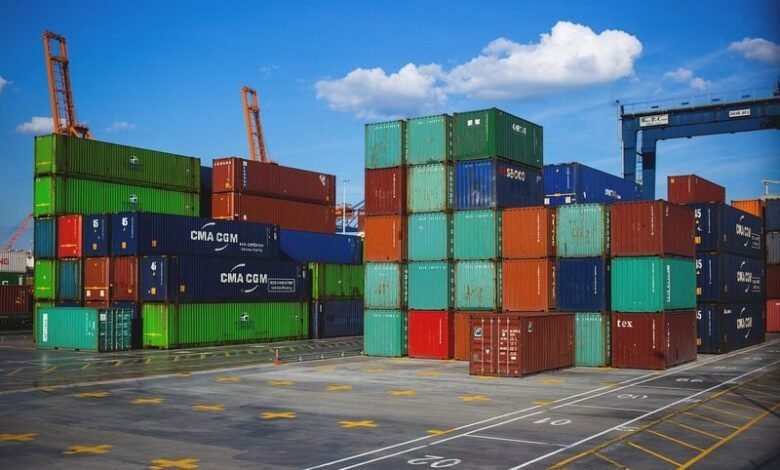 Recent studies have shown that the global container market is set to rise by a 12% CAGR by 2028. Shipping containers have immensely contributed to the world's economic growth. This is because of the increase in demand for exported goods.
The shipping process is now cheaper, safer, and more convenient for moving cargo from manufacturers to consumers despite the location.
Investing in shipping containers is a promising business move. You can conveniently transit goods for customers all over the world.
Here are five tips you can use to manage your shipping containers.
1. Install a GPS Tracker
Keeping track of your cargo is hard. However, with modern technology, trailer tracking services are now available.
You can easily track your freight using a shipping container GPS linked to your phone or computer and get real-time status information on your shipment.
Additionally, every shipping container usually has a distinct number on the front and side. You can use this number and track it on any shipping lading website.
2. Improve Shipping Strategies
The transportation industry has developed shipping strategies that help cut costs and attract more customers.
Through express shipping, you can prioritize delivering goods that require faster deliveries. On the other hand, multi-carrier shipping enables you to ship smaller items reducing the shipping costs.
3. Revamp Your Shipping Methods
Your choice of shipping method may affect the cost and time taken for the cargo to reach its destination. It's essential to have a vast knowledge of different options you can use.
Here are effective shipping methods you can use:
Less Than Truckload (LTL) shipping
It's a cheaper option that involves sharing truck space between two parties. This option, however, takes longer for cargo to arrive.
Full Truckload (FTL)shipping
This one involves filling the container to capacity. This method is most preferred to deliver fragile goods.
Drop Shipping
It's a supply chain management where goods are reloaded at a central location, and then the tractor-trailer goes on with the rest of the deliveries for that route. This maximizes the number of deliveries done.
YOU MIGHT ALSO LIKE:
4. Hedge the Cost
When the market is down, you can choose to hedge the cost of freight. It involves locking a future purchase price of containers. This helps cargo owners to continue getting profits despite the changes or disruptions in the market.
5. Analyze Your Records
Good shipping management calls for frequent analysis of logistics. It's important to have an inventory management system to track all pending deliveries from the warehouse to the intended destination.
This measure improves the cash flow and ensures that the transit goods reach the customer on time.
Managing Shipping Containers
Shipping is a long process, and many players are involved, from manufacturing to delivery to the consumers. For this reason, you ought to effectively manage your shipping containers.
With the right guide, you can easily manage your shipping containers. This helps to build your brand and improve sales.
If you enjoyed reading this post, browse this page for more informative articles.