Laws
5 Things You Should Know About Immigration Law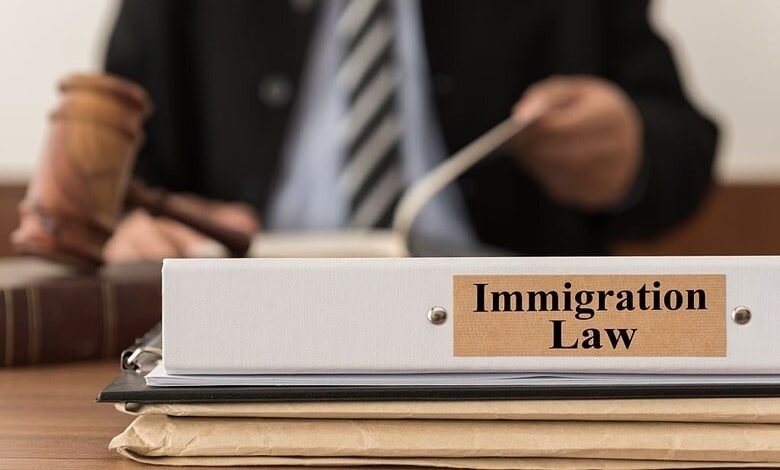 Immigration law is a different ballgame from other areas of law. It's not surprising that most people have questions about it. People come from all over the world to the United States, moved by everything from familial bonds to opportunity. Others afford the time and money to take the time to understand immigration law but, more often than not, don't know where to start.
We're here to change that. Please keep reading to learn all about what immigration law is and some of the most common questions surrounding it.
1. Immigration Law Is Complex
Anyone should learn as much as possible about their legal rights and obligations. These laws are in place to protect the rights, safety, and welfare of both foreign-born and native-born individuals.
Those looking to immigrate should research the applicable laws, understand the eligibility requirements for the type of visa they seek, and learn the necessary forms to complete. It would help if you understood their potential obligations. You can also benefit from hiring a lawyer for advice.
2. Immigration Law Is a Federal Law
Immigration law is a federal law, which means the United States government regulates it. It is one of the few national duties the government is constitutionally obligated to enforce. Everyone must have a basic understanding of immigration law to ensure their activities comply.
Some key points to understand about immigration law include the following:
Proper paperwork or visas when entering or exiting the U.S.
Abiding by U.S. labor laws for foreign workers
Meet any naturalization requirements for U.S. citizenship
3. Different Agencies Enforce Immigration Law
The U.S. Citizenship and Immigration Services (USCIS) is the primary federal agency overseeing immigration-related functions. It includes processing applications, determining eligibility for immigration benefits, and enforcing immigration laws. The Department of Homeland Security (DHS) handles patrolling the borders and providing security.
Immigration and Customs Enforcement (ICE) handles responding to violations and searching for undocumented people who threaten public safety. The U.S. Customs and Border Protection (CBP) also protects the borders and ensures that people entering the country have valid authorization.
On the state level, some states have immigration laws, and state agencies are responsible for enforcing them. It's important for immigrants to be aware of the different law enforcement agencies and how each one affects other aspects of the U.S. immigration system.
4. There Are Different Types of Visas
Immigration law is the body of national laws that govern who can enter, stay in, and depart a country. In the U.S., there are several types of visas, each with its eligibility requirements, the application process, and time frames.
Some of the most common visas include the following:
Family-based
Employment-based
Student
Business visas
Depending on the visa and individual circumstances, the application process can take several weeks to several years.
5. Immigration Law Is Subject to Change
Immigration law is subject to change. Knowing when changes occur can help immigrants understand their rights and obligations within the immigration system. People should research government websites regularly to stay up-to-date on immigration law changes.
Immigrants should stay abreast of any changes in the immigration system, stay aware of their obligations, and understand their rights in case of any sudden changes. You can find an immigration lawyer here to help you stay updated.
Learn More About Immigration Law Today
Immigration Law is constantly changing and evolving, so staying current with the laws and policies is essential. An experienced immigration attorney knowledgeable in the newest guidelines can be a beneficial resource for understanding the latest immigration laws.
Get informed. Contact an immigration attorney today!