Real Estate
5 Reasons You Won't Regret Moving to Tennessee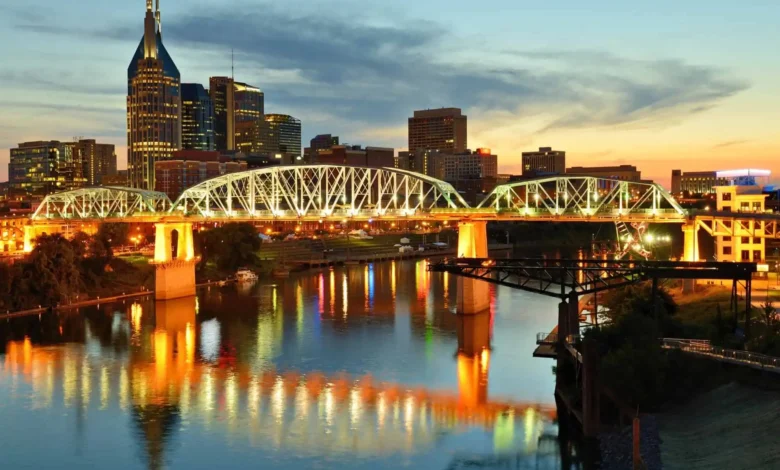 Are you considering moving to Tennessee? Tennessee is one of the best states to live in, there are full of southern charm, rolling hills, and lower taxes.
If you are considering a move to Tennessee, you might wonder if you'd be making a mistake. If you want to enjoy reasonable taxes and beautiful scenery, you might be surprised at all the reasons that you won't regret moving to Tennessee.
Keep reading to learn more.
1. The Scenic Beauty and Outdoor Adventures Await
The state's scenic beauty is unparalleled, with its rolling hills, lush forests, and stunning waterfalls. Wherever you go in Tennessee, you will be greeted with breathtaking views that will take your breath away.
But it's not just about the views; the state also offers endless opportunities for outdoor adventures. From hiking and camping in the Great Smoky Mountains to kayaking on the picturesque rivers, there is always something exciting to do.
2. A Lower Cost of Living and Strong Economy Make Tennessee a Smart Move
With a lower cost of living, you can stretch your budget further and enjoy a more comfortable lifestyle. Housing prices are more affordable than in other states, allowing you to save money while still having a quality home.
It also means there are plenty of job opportunities, making it an ideal place to start a career or further your professional goals. You can have a stable and successful future in Tennessee with a thriving business sector and low unemployment rates.
3. Southern Hospitality and Culture
From the warm smiles and friendly manners of the locals to the rich history and traditions passed down through generations. You will quickly feel welcomed and at home. But it's not just about the kind gestures and charming accents.
The laid-back lifestyle and slower pace will allow you to appreciate the simple things in life and connect with nature. When you've settled into your new home, you'll wonder why you didn't move to Tennessee sooner.
4. Top-Notch Education Opportunities and Growing Job Market
The state is home to prestigious universities and colleges, including the University of Tennessee and Vanderbilt University. They offer a wide range of academic programs for students of all ages.
This, coupled with an affordable cost of living, makes Tennessee an ideal place to build a career and raise a family. Its rapidly growing economy also means many job opportunities in various industries, including healthcare, technology, and entertainment.
5. Music, Food, and Festivals
Moving to Tennessee is a decision you won't regret, especially if you're a lover of music, food, and festivals. The state is known for its rich musical heritage, from Memphis's blues and country music to the bluegrass and rock sounds of Nashville.
You'll be able to immerse yourself in the diverse and vibrant music scene, attending concerts and music festivals throughout the year. As a bonus, you'll also get to indulge in some of the best southern cuisine, from mouth-watering BBQ to delicious comfort foods.
Don't wait any longer; make the move to Tennessee and experience the magic for yourself. Pack your bags and contact Nashville moving company to start your new adventure in the Volunteer State!
You Probably Won't Regret Moving to Tennessee
Tennessee has something for everyone, from affordable housing to a thriving job market. So why wait? Leap and start your new adventure in Tennessee.
Make the move today and see all the amazing reasons you won't regret moving to Tennessee. Don't miss out on this opportunity; start planning your move now!
Did you find this article helpful? Visit more of our blogs!
People also ask: