Fashion
5 Fashion Tips for Choosing the Best Wheelchair Clothing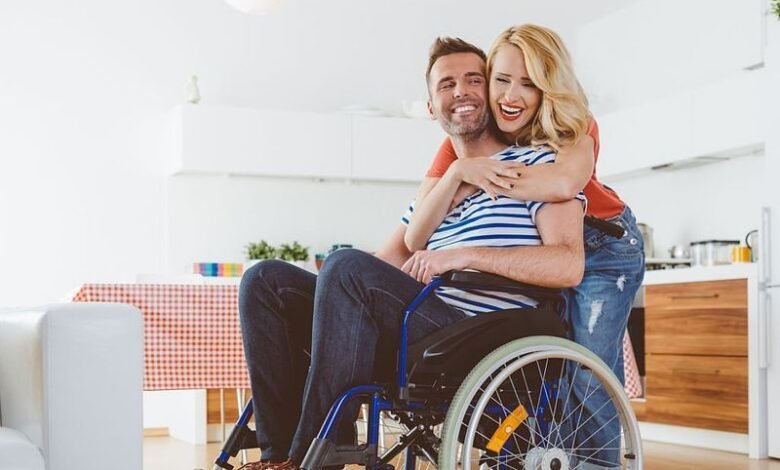 Around 3.3 million Americans use a wheelchair. Whether you're an experienced wheelchair user or you're still adapting to your new mobility aid, there can be a lot more challenges to overcome than the vast majority of people realize.
As well as uneven sidewalks, narrow doorways, and ramp-less entryways, when you use a wheelchair, clothing can sometimes present a problem. From fits that don't sit right when you're sitting to fiddly fasteners and bunching fabric, adaptive clothing must help you avoid these issues.
Not sure what to wear in a wheelchair? Keep reading for some great tips!
1. Look for Easy Openings
If you have limited mobility in your hands and arms, you may find cardigans and zippered hoodies easier to wear than sweaters. But, there are now many wheelchair clothing companies that offer adaptive fashion ranges that include open-back tops, drop-open pants, and other well-thought-out designs for easier and faster dressing.
YOU MIGHT ALSO LIKE:
2. Favor Elasticated Waistbands
The best wheelchair fashion designs incorporate handy extras into pants and skirts such as easy-pull tabs, extra Velcro fastenings, and, above all, elasticated waistbands. Not only are they a lot easier to get on, but clothes with elasticated waistbands also won't dig into you throughout the day.
3. Go For a Longer Fit
Your seated position can make your body look shorter. But a longer top can help overcome that to create the illusion of a thinner, longer torso.
Likewise, pants and skirts ride up when you sit down. Going for pants with a longer leg length and looser skirts cut a little longer can help avoid you showing off more skin than you intended.
4. Stick to Short Jackets
This might sound like this tip goes against what we've just said, but hear us out! While it's good to have a longer base on your top half, it's better to layer up with shorter jackets.
A long coat might look elegant on the rack, but it won't work well when you're sitting down in your wheelchair. You might end up sitting on it, which can make it difficult to take off again, or you'll often find that the excess fabric bunches up at the back. In contrast, short jackets fall around the back of your waist, offering a sleeker fit and easier removal for when you go inside.
5. Stretch It Out
If you use a manual wheelchair, you'll also need tops with more stretch for greater maneuverability across your arms and shoulders. When trying new clothes on, practice steering your wheelchair around with them on to see whether they're suitable for everyday wear.
Wheelchair Clothing Tips
If you use a wheelchair, there are certain factors you'll need to take into account when choosing new clothes.
Luckily, there are more wheelchair clothing options and companies out there now, offering you a greater choice of adaptive clothing made with you and your needs in mind.
Want more informative advice and news updates? Be sure to check out our other blog posts for all the latest on everything from home improvement to health.