Every couple wishes something different for their wedding. While the latest wedding trends change, what couples want to pay for when celebrating their big day is a question.
WEDDING TRENDS 2021
Since you are planning to tie a knot in 2021, you are most likely to dive deep into all some crucial details, i.e., the wedding date, the location, the size of the celebration, etc. You might try to focus more on the color palette and theme, or perhaps may get back to the beginning and do not understand where to start. Whatever you may expect, it is time to look for a wedding planning services company in San Diego that can help you determine the new wedding trends rolling out with the new calendar.
WHAT KIND OF WEDDING SHOULD YOU EXPECT IN 2021?
We all are hoping for a brighter 2021 after experiencing the thrill ride of 2020. If you are getting married in 2021, you will notice that new wedding trends reflect notable changes, including a visually fantastic experience, while keeping your family and guests safe. Couples will think more about the guest list. Nevertheless, wedding ceremonies will be huge with visuals and the guest experience, bolder hues, more extensive flower arrangements, diverse entertainment, and delicious meals.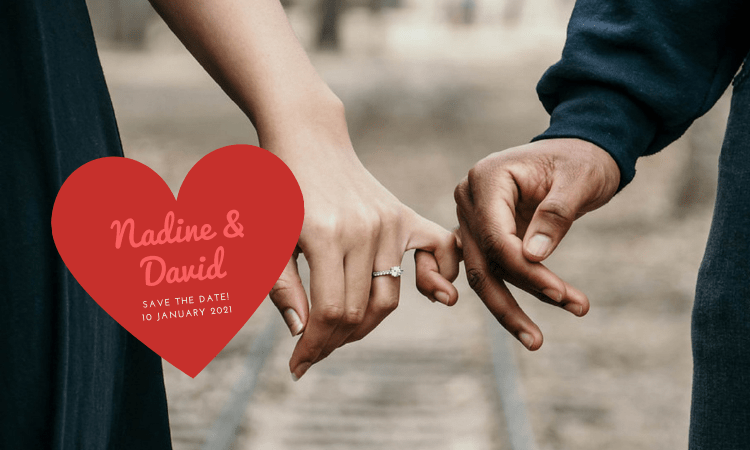 Most event planning companies believe that planning weddings with limited guests is about spending more money from the estimated budget. Imagine large floral and lighting installations, superfluous wedding attire, personalized stationery, and more to the 2021 wedding trends.
You might be excited to know what is to come in the upcoming year. Here are a few crucial wedding trends for 2021.
More creatively used technology
Guest lists are now getting smaller, but a micro wedding might not be your choice. Most couples are more interested in planning multiple celebrations and organizing weddings where everyone arrives at staggered times. However, a live stream is a must-have element and a significant part of every wedding. Couples are creatively using live streaming sites and hiring professional wedding planners to handle each crucial job of their big days, including to track and shoot the live stream. Most couples in San Diego are creating private Facebook groups and sites where they and the guests can socialize with each other before and during the wedding day.
Non-peak weekday weddings
One of the best wedding trends you can expect in the new year is weekday weddings, as most experienced wedding coordinators say. Due to the covid pandemic, many couples had to postpone their 2020 wedding to 2021. However, weekday weddings will be the new trend. It is said and believed that non-peak wedding ceremonies can be more economical since most wedding venue charges will be considerably lower on the weekdays.
More personalized services than crowding
Queues to get meals or drinks, grab a piece of cake, etc., has always been a centerpiece of wedding feasts. Seeing the social distancing deep-rooted in our society, a decrease in those crowding moments aiming for personalized services is noticeable. For instance, offer meal boxes or charcuterie boards to switch crowding around the food counter; have servers to take care of drink orders at the tables; and plated meals and boxes with ceremony programs, schedules, favors, and other information distributed to guests. These personalized services will provide couples and guests with a luxurious experience and be a definite step towards keeping everyone safe.
Bigger and bolder decor
Just because your wedding comes with a small guest count, it doesn't mean that you can not make it a memorable ceremony. One of the most expected 2021 wedding trends is the bolder and bigger decor. There could be color schemes ranging from light and airy lavenders and blues and also rainbow-inspired color hues. Striking ceremony backdrops or chandeliers with large floral installations are the most awaited wedding trends. Besides, lighting will play a significant role, whether you want to make your bigger wedding venue look more inviting to accommodate your guest count or you want to highlight the exceptional decor even further.
Music and entertainment
Music and dancing have never been limited. People are finding all ways possible to entertain guests. A live band is a must for most wedding ceremonies. Music is not only for playing music to facilitate impressive performances, but it also serves as a host for the evening. From stand-up comedians to celebrity parodists, couples think out of the box to keep guests entertained during the ceremony. Most wedding planners believe that live entertainment creates an unforgettable experience beyond having a DJ music piece or using any other regular party elements. Adding into the ceremony custom dancers, a photo booth, live band, live musicians, live painter, etc., are a couple of ideas you can consider to have a significant impact on your wedding environment.
Restaurant-style weddings
The growing trend of plated dinner and live entertainment may feel like a luxurious restaurant-style wedding. Reception tables will be available in arrays of shapes and sizes. Besides, seating arrangements will be based on family status, instead of diverse groups of people sitting together. Information about table arrangements may be sent to the guests beforehand to prevent confusion upon arrival.
Fun and functional giveaways
Face masks and mini hand sanitiser have become one of the biggest wedding trends. Many couples have already started investing in personalized masks and sanitizing booths or posts aligned with the general design. The presentation of such giveaways is also crucial. Couples planning to present these favors to their guests pack them into individual boxes instead of offering them in communal basked on the tables. These giveaway gifts can also be delivered beforehand as beautifully created welcome baskets.
Choose your style
These trends are just a couple of great ideas and reviewing what other couples are doing. Choose the things the way you want, creating your style. Remember, this is your big day, so make it how you want it to be. Don't concentrate on what others are doing.
When looking out for a dream wedding venue, contact a professional wedding planning services company in San Diego. Remember, each of these predictions for wedding trends 2021 are nothing more than projections. No one can understand what is going to happen next until things occur. However, it is crucial to focus more on celebrating your big day and less on mimicking a celebrity wedding.