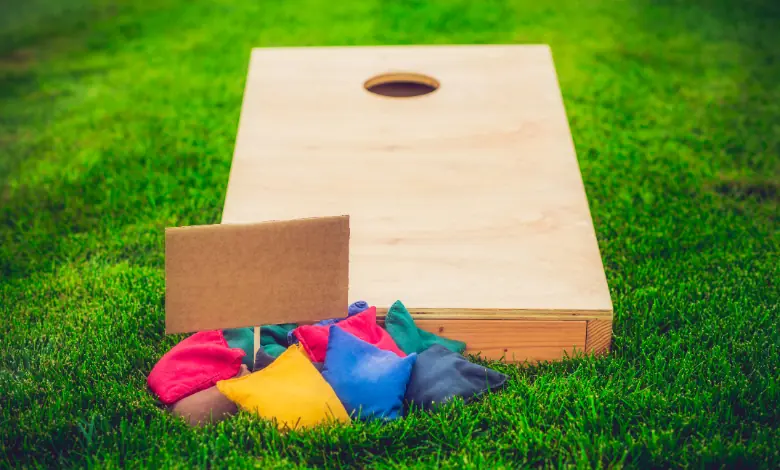 Cornhole is a universally cherished game that appeals to people of all ages, delivering boundless amusement and enjoyment at backyard barbecues, park picnics, and tailgate parties.
However, to truly relish the game to its fullest potential, it's crucial to have a top-notch cornhole board that delivers performance and durability. So, what exactly sets apart a quality cornhole board from the rest? Let's delve into the details and explore the key features that make for an exceptional cornhole board.
Quality Materials
1: Solid Wood Construction
A high-quality cornhole board starts with carefully selecting materials used in its construction. The board should ideally be crafted from solid, durable wood such as mahogany, known for its exceptional strength and longevity. This ensures the board's durability and provides a smooth and reliable landing surface for the bean bags, enhancing the overall playing experience.
For instance, a reputable provider specializing in outdoor games for life offers a premium cornhole board meticulously constructed with solid mahogany and premium-grade plywood. This combination of materials guarantees superior performance and durability, allowing players to enjoy countless hours of fun and competition.
2: Corrosion-Resistant Hardware
The hardware used to assemble the board also plays a crucial role in its quality. Stain steel hardware is highly recommended as it is durable and exhibits remarkable corrosion resistance. This means that your board will not only withstand outdoor conditions but will also maintain its integrity and functionality for an extended period, ensuring a reliable and long-lasting performance.
Design Features
1: Portability
When searching for quality cornhole boards, it's essential to consider its portability and ease of storage. Look for features such as built-in carry handles, allowing convenient transportation.
Additionally, a lightweight design ensures that the board can quickly move around without hassle. These features enhance the board's portability and make it more user-friendly for outdoor gatherings, tailgating events, and backyard fun.
2: Magnetic Fasteners
Magnetic fasteners that hold the legs when stored are another handy feature to consider. They provide a reliable and secure mechanism, ensuring the legs remain firmly in place during transportation. By preventing accidental movement or shifting, these fasteners effectively safeguard the legs from potential damage, offering peace of mind and added convenience.
Stability
Sturdy, well-built legs that can effectively level out the target even on uneven ground are necessary. This ensures that the game can be played seamlessly on a wide range of surfaces and guarantees that the gameplay experience remains consistent and enjoyable for all participants, regardless of the terrain.
Reputable Brands
While many brands manufacture cornhole boards, some stand out because of their commitment to quality and customer satisfaction. Players and reviewers often recommend brands like reputable online providers offering outdoor games for life.
What Makes a Quality Cornhole Board – In Conclusion
Solid wood construction, corrosion-resistant hardware, portability features, and stability characterize a quality cornhole board. Opting for a reputable brand can also ensure you get a well-made product. With these factors in mind, you'll find a cornhole board providing hours of fun.
For more tips on sustainable living, check out our comprehensive guide today.