Digital Marketing
What is Facebook Pixel and How to Install it on your Website for Remarketing?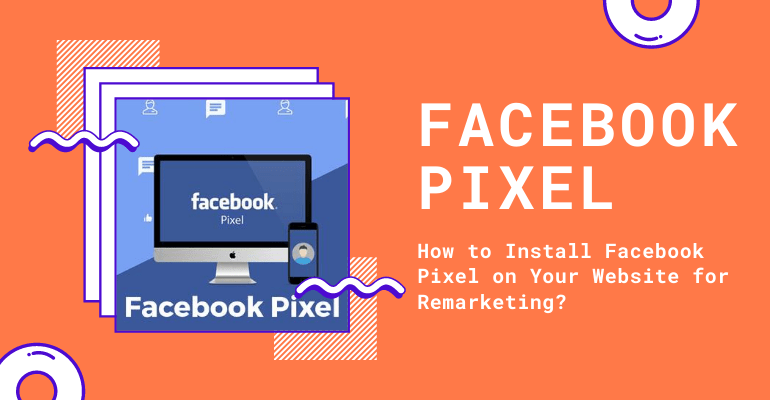 Facebook is a powerhouse when it comes to marketing your product and can get you a lot of visibility if used correctly. But, it is not enough that people visit your website. You want the visits to turn into something meaningful like a purchase or a subscription.
What is the Facebook Pixel?
Facebook Pixel is a tool that can help you gauge the effectiveness of your Facebook ads. It is essentially a piece of code that you place on your website. This piece of code will use cookies to track user behaviour and tell you how users interact with your website after seeing your Facebook ad. It can also help you create lookalike audiences, that is audiences that have similar likes and dislikes. This can help you target people who are interested in your website.
Pixels are also extremely effective for remarketing. When someone has already visited your site and shown curiosity in a certain product, it pays off to target them with ads that are more specific to their interests.
For instance, if they had some products on their favourites list or shopping cart, the ad can show them those products. This can remind them to go and make the purchase.
Facebook pixel implementation is simple, and you can do this on your own without much effort. The next section will tell you how to install Facebook pixel specifically for retargeting audiences.
How to Install Facebook Pixel on Your Website for Remarketing?
There are three parts to creating a Facebook retargeting pixel:
Part 1: Create a Pixel
1. Log in to your Facebook account, and from your Facebook Event Manager, click on the hamburger icon (in) in the top left and go to the "Ad Manager" section.
2. Click on the hamburger icon on the top left corner. Under the "Measure & Reporting" tab, you will find an option called "Pixels".
3. You will be shown a page with a "Create a Pixel" button. Click on this button.
4. In the pop-up screen that appears, enter the name of your pixel. You can name it after your business or your website.
5. The pixel has been created. You will be shown a message and a unique id that is assigned to your pixel.
Part 2: Add the Pixel code to Your Website
There are two ways in which you can add the pixel to your website – manually or by using a tag manager.
1. If your site is being hosted on one of the Facebook website partner platforms, you can easily integrate the pixel in your website by selecting the relevant options and following the instructions shown by Facebook.
2. If you are doing it manually, you need to place the pixel code in the header section of your website on every page. The code should be placed between the <head> and </head> in the code. You can use a plugin to speed up this process.
Part 3: Create Custom Audience
By creating a custom audience, you are telling the pixel whom to target. Since we are talking about remarketing here, the aim is to encourage past visitors to revisit your website.
1. Click on the hamburger icon in Facebook Ads Manager and select "Audiences".
2. Click on "Create Audience" and select "Custom Audience".
3. You will be asked, "How do you want to create this audience?". Since you want to create an audience based on the data gathered from the pixel, select "Website Traffic" from the options displayed.
4. Now you can create a certain set of rules to determine who should be in the custom audience.
For example, if you want to target everyone who has something in their shopping cart, select "People who visited specific web pages", set the time limit within which this visit should have taken place and mention the URL for the shopping cart. You can play around here and create many different options.
5. Once you are finished with the specifications, click on the "Create Audience" to finish the process.
Advertise Efficiently
You can set up facebook remarketing more effectively with pixels. Now, when you create a new ad, you can select the audience that the ad should target. By having different ads for different sets of people, you ensure that you are getting the most out of the Facebook ad campaign. Not only does this save money, but it also increases the effectiveness of your website and helps you grow.