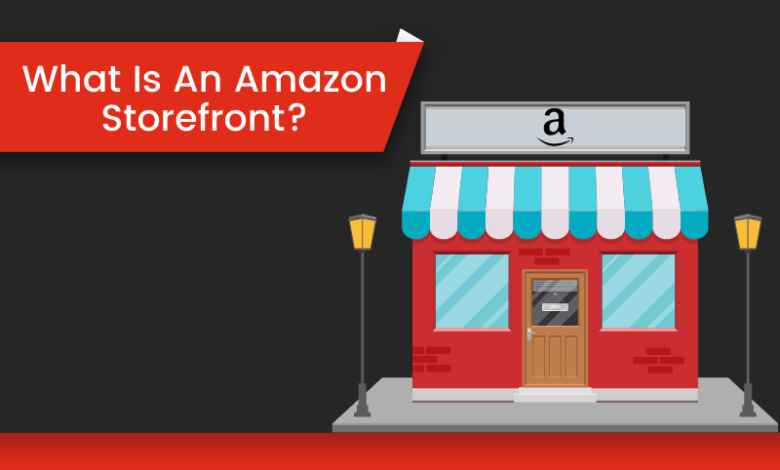 Amazon is the hub for growing brands trying hard to increase their customer base by attracting target customers with the best offers. There are many ways to gain traction on an eCommerce platform like Amazon. Most of which are related to better optimization of the products using services like Amazon listing optimisation to show your product at the top of the search result pages.
But what happens after that? Of course, everyone is aware of how a company ranks its product higher than others. Still, Amazon's latest feature in the form of Amazon Brand storefront makes sure that every business makes its presence prominent. In this article, we will be looking at the benefits that any business on Amazon can enjoy.
What Are The Benefits Of Amazon Storefront?
Sellers registered in the Amazon brand registry program are eligible to create Amazon Storefront. A brand storefront is a mini-me version of your website on Amazon's domain. You can add multiple products from your catalog, highlight your brand story and use images and vidoes to make your storefront visually appealing.
Following are some of the notable benefits,
Better brand image – Using impactful hero images and multimedia content, you can position yourself as a premiu, trustworthy brand offering a quality selection of products.
Regular brand-related updates – You can create different versions of your and use them to highlight discount offers and promotions for tentpole events like Prime Day, Black Friday, Christmas etc.
Better customer retention rate – Staying up to date with the activities of a brand and its latest changes helps form a bond between the customers and the sellers. So, customers who have enjoyed the services from one brand and are satisfied with what they have received are more likely to purchase goods from them.
More effective advertising – Your storefront can work as a landing page for your Sponsored Brand Ads. You can display all the products on your storefront and allow shoppers to browse at your catalog.
Better brand visibility – When a brand does not have a landing page, its logo or brand name gets overlooked. Especially for a newly launched brand, it is very important to make people aware of your presence and make them relate to your products.
Adaptive landing page – The landing page is designed to be viewed from any kind of device and all the features and buttons can be accessed irrespective of the type of device you are on. This level of adaptability increases the comfort of shopping online, which every customer wants to enjoy.
Conclusion
Amazon storefront comes with a lot of benefits. If used properly, it can be used effectively to rapidly establish and grow your business on this eCommerce platform. In addition, developing these landing pages is very easy and does not need much expertise making it even more accessible for newer businesses.