Business
The Ultimate Moving Box Guide – What's Used For What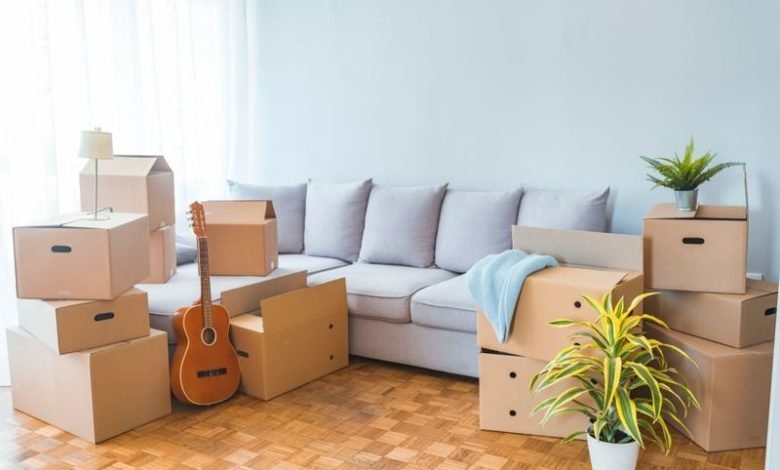 Although it's common knowledge that you'll need a mountain of boxes for your move, many people are unaware that many boxes were constructed with certain contents in mind. Your move will be much easier if you use the boxes as intended. You might discover that your boxes are too heavy and that you'll have to unpack them and start over. Alternatively, you may run out of boxes since you weren't strategic enough in the first place.
The list of conceivable consequences is endless. Fortunately, there is a simple method for determining how to select and pack the appropriate boxes for your relocation. With the help of some skilled movers Toronto crews, we've put together the best guide to moving boxes so you can efficiently and confidently load the correct goods into the proper boxes.
Small Boxes
If you're planning a move in the near future, it's a good idea to start saving compact, durable boxes. Following an online purchase or the possibility of receiving a gift, the kind you receive on your doorstep. Although small boxes aren't often included in moving box bundles, they're really useful. We recommend storing your blades in a compact box with clearly labelled compartments. This will help prevent somebody from cutting oneself accidentally when digging through a larger package that contains blades they were unaware of. Small boxes are ideal for flatware, tools, coiled electronic wires, jewellery, toiletries, and heavy knickknacks.
Medium Boxes
Books and papers, which are heavy and take up a lot of space, should be packed in medium-sized boxes. They can hold DVDs, CDs, games, photo albums, and even dishes. Keep in mind that, while these boxes may appear immobile while you're packing them, you'll eventually have to take them outside and load them into your moving truck. It's vital that they're not overly heavy. Because heavy boxes are frequently unloaded and divided into smaller boxes, or because they require two employees to carry, they are inefficient. Even if someone is willing to carry them on their own, they can get hurt or get tired.
Corrugated Boxes
Corrugated boxes are made to safeguard your fragile items from shattering while they are packed with the rest of your goods. This includes glasses, fine china, breakable knickknacks, and any other delicate items. When packing breakable items, place the heavier items on the bottom (such as dinner plates) and the more delicate items on top (such as crystal wine glasses).
Large Boxes
Large boxes are ideal for storing pots, utensils, small electronics, and toys, for example. When you're using heavy cookware, you'll really like to make note of the weight as you go. If your box grows too heavy, fill the leftover space with lightweight objects from the same room. For using the leftover components of a large box of pots and pans, plastic containers and dishcloths are ideal.
Extra Large Boxes
Specialists from some of the moving companies Mississauga crews pointed out that putting heavy items in extra-large boxes will make them practically impossible to transfer. Extra-large boxes are ideal for items that need to be protected but are unusually shaped. Lamps, colossal vases, and other decorative items immediately come to mind. To minimise the box from becoming too heavy and squandering space, fill up the white space with pillows or soft furniture from the same room.
Wardrobe Boxes
Wardrobe boxes were explicitly designed for garment storage and should be used as such. It's acceptable if most individuals don't even have enough closet containers to store their entire wardrobe. Prioritize the wardrobe boxes for such items of clothing you treasure the most (like your bridal gown) or things that will have to be ironed if they do get wrinkled to save time whenever it's time to unpack.
Mirror Boxes and Poster Tubes
Mirror/picture boxes and poster tubes are self-explanatory in terms of expected contents. We do, however, have some suggestions for you. Last but not least, load these objects and, if at all possible, surround them with soft materials such as pillows. Although these containers are designed to protect their contents, they may not be able to withstand crushing from large crates without shattering.
Electronic Boxes
It's always a good idea to save the boxes when you get a new computer, television, or game system. Keeping these products in their original packaging is the best method to preserve and transport them. If you don't have any more moving boxes, cut pieces of cardboard panels from them and secure them with heavy tape. After that, cover them with pillows and blankets. Please keep in mind that the suggested way for moving a flat-screen or plasma television upright is to move it upright. The image quality of such objects may be irrevocably degraded if they are placed on their sides.
Crates
If you have a very important painting or sculpture, you may want to consider investing in a specialised crate to protect it throughout the transfer. Custom boxes are often made of wood and are designed to hold only your belongings. You can have one produced for a single piece of artwork or ask them to make one to cover numerous works at the same time, depending on your needs.
Mattress Boxes
It's vital to protect your mattress when relocating. You sleep on it, therefore the last thing you want to do is expose it to dust, filth, and infections. Mattress boxes were designed expressly for this purpose and are obviously ideal for moving, but if you can't find one, don't worry. Mattress bags come in second. If you don't have a mattress box then you can also cover your mattress with fitted sheets for the move and chuck them in the washing machine when you get to your new house.
Choosing the right materials for your move can help ensure that all of your items reach their new place securely. If you ever feel stuck, contact a reliable moving company to learn more about available packing materials, boxes, and how they can help make your move a success.