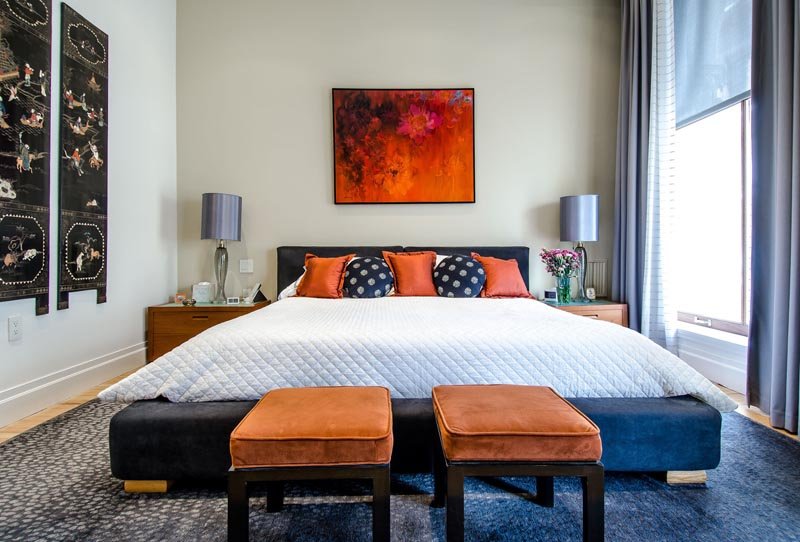 The Atlanta International Pop Festival, held in 1969, is famous for all the wrong reasons. Fire departments hosed people down because of the heat. Attendees stood in line for hours to get sodas and Chuck Berry did not perform as the poster promised.
Thank goodness Georgia festivals have come a long, long way since then! Nowadays, you can attend some of the best music, food, and cultural festivals in the world all over the Peach State every season.
Not sure what they are or which ones would appeal to you? This is a list of the very best festivals in Georgia for you and your family to enjoy!
1. International Cherry Blossom Festival in Macon
Dates: 10 days in March
Who would guess that Macon, home of The Allman Brothers Band, has one of the best cherry blossom festivals outside of Japan? In fact, many refer to Macon as the "Cherry Blossom Capital of the World!"
Macon boasts around 350,000 Yoshino cherry trees. This number far surpasses the famous cherry blossom trees in Washington DC which has around 3,000. So, the city celebrates its blossoms with the Cherry Blossom Festival every spring.
Carolyn Crayton Park has hosted the festival since its beginning in 1982. They offer amusement rides, free concerts, exhibits, shows, and plenty of concessions.
Don't forget to check out the Cherry Blossom Headquarters, a delightful pastel pink house located at, yes, 794 Cherry Street.
2. ONE Musicfest in Atlanta
Dates: Two days in September
Do you love urban progressive music? If so, you could be one of the 50,000+ people who attend the ONE Musicfest in Atlanta every year. For over ten years, fans of Janelle Monae, Kendrick Lamar, and 2 Chainz have made the pilgrimage to Atlanta to see their favorite acts.

It is a 100% outdoor music festival in Centennial Olympic Park, with parking at State Farm Arena available nearby. You can also enjoy food trucks and arts and crafts stalls while listening to your favorite bands. This is one of the best music festivals in Georgia you cannot afford to miss.
3. Shrimp & Grits Festival on Jekyll Island
Dates: Three days in November
Nothing screams "traditional Georgia festivals" like the Shrimp & Grits Festival! Hosted by Southern Living, this festival celebrates everything there is to love and adore about the Southeast coast.
The festival is great for families and offers amazing southern food stalls (shrimp and grits a-plenty)! The whole site is buzzing with live music, craft beer, and an artist's market.
But the pièce de résistance of this festival has to be its location. Jekyll Island is a beautiful state park and is home to sea turtles, sandy beaches, and the most amazing sunsets you have ever seen.
4. Atlanta Film Festival
Dates: 11 days in April/May
Don't worry, if crowds and outdoor festivals aren't for you, there are plenty of Georgia events for people who love to sit in dark rooms and be quiet.
The Atlanta Film Festival started back in 1976. This makes it one of the largest and longest-running film festivals in the country and it is still going strong. The festival screens around 150-200 films every year from home-grown talent and filmmakers around the world.
Aside from film screenings, the film festival hosts Q&As, networking events, and industry workshops. These take place not only during the event but year-round too.
5. Georgia Apple Festival in Ellijay
Dates: Four days (two weekends) in October
You might expect there to be several Georgia festivals dedicated to peaches. But in fact, the biggest fruit festival in the state celebrates apples!

Beginning in 1971 in Ellijay, the Georgia Apple Festival honors the state's resilience and heritage. After the boll weevil killed the cotton crops in the 1920s, Gilmer County's apple orchards saved its economy.
Today, there are over 300 stalls every year selling artisanal goods and, of course, plenty of apples from local orchards. Be sure to ask your friends "How'd you like them apples?!" many times when you visit the festival.
6. Oktoberfest in Helen
Dates: Several weekends throughout September and October
Looking for fun fall festivals in Georgia? You do not need to travel to Munich to enjoy a traditional Bavarian Oktoberfest, as Helen in Georgia hosts their own. Their very own Festhalle is open many times throughout September and October.
There you can find traditional beer halls, live German bands, and bratwurst galore. Dress the part in traditional lederhosen or dirndl but make sure you pace yourself! Those steins hold well over 40 ounces of strong German wheat beer.
7. Savannah Music Festival
Dates: Eight days in May
Is the urban progressive music at ONE Musicfest not quite your style? Then you should head to the Savannah Music Festival which programs a variety of musical acts every May. You can watch folk acts, jazz artists, chamber music, acoustic, and everything between.
The music festival is very active within the local community and with other arts organizations in Savannah. They are a not-for-profit and run an educational program for young musicians and also support local high school bands.
So not only does your ticket fee allow you to watch awesome music, but it supports the beautiful city of Savannah's musical talent too!
8. Watermelon Days Festival in Cordele
Dates: One day in June
Oh, did you think the Georgia Apple Festival was the only fruit festival in the state? Nope! And the one-day-only Watermelon Days Festival is the oldest in Georgia.
Like the apple festival, Watermelon Days honors the local produce growers and farmers in the area. Georgia Veterans Memorial State Park hosts the festival and the many watermelon-based activities. At the festival, you get to taste the sweetest, juiciest, and crispest watermelon in existence.
If Macon is the Cherry Blossom Capital of the World, then Cordele is the Watermelon Capital of the World for sure.
Don't Miss These Amazing Georgia Festivals
No matter where in the state you are visiting or live, there are plenty of Georgia festivals for you to enjoy. Whether you are a foodie, nature lover, or music fan you will find a festival for you to make memories with your friends and family.
Want to know about other cool festivals and cultural experiences? Check out our other travel and lifestyle articles.