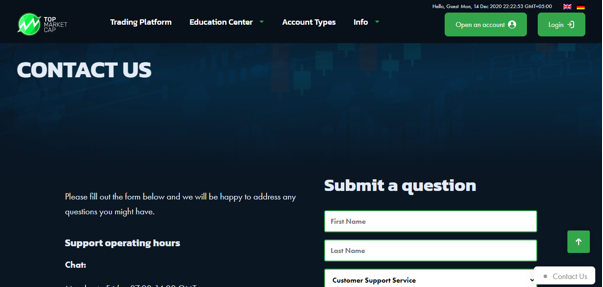 Are you thinking about starting a food delivery business but aren't sure where to begin?
People are constantly in search of more convenient ways to get dinner on the table. Plus, the coronavirus is making it more difficult than ever to go to the grocery store safely.
How to start a food delivery business
If you've been thinking about opening a food delivery business, now is the time to do it. Where do you begin?
Check out this guide to learn the top tips for starting a food delivery business.
1. Choose a Niche
There are new food delivery businesses popping up each day. If you want to stand out from the competition, you need to select a niche. For example, do you want to target solo entrepreneurs working from small offices? Or, do you want to focus on the big corporate deals?
You may also want to focus on a particular type of food. For example, you could choose to deliver only vegan food, or you could focus on a specific cuisine, such as Indian food.
2. Develop a Website and App
For your food delivery business to be successful, you need to have a strong online presence. Remember, food delivery is all about convenience.
If people don't have an easy way to order your food, they'll look elsewhere. On the app/website, there should be a homepage where you gather required details from your users. To make it easier for users to find what they're looking for, categorize your food products.
For example, you can separate items by cuisine, vegetarian/non-vegetarian, low-carb, etc. Also, be sure to highlight the bestselling and specialty items. You should also include a section that displays previously ordered items so people can reorder their favorite meals with just a few clicks.
While most people will order food from your app, some still prefer to use websites. For this reason, it's very important to make your website mobile-friendly.
3. Market Your Business
After you've developed your website and app, it's time to market your food delivery business. One of the best places to start marketing is on social media. You should set up profiles for your food delivery business on Instagram, Facebook, and Twitter.
Make sure you're posting on these platforms at least a few times a week to keep your users engaged. For other marketing tactics, you may want to hire Food Delivery Digital Marketing Services.
4. Register Your Business and Start Hiring
You need to make sure that you have all of the necessary permits and licenses before you open your doors. First, you need to decide on a type of business entity. You can choose between a sole proprietorship, partnership, and corporation.
You also may need food industry-specific licenses and permits from these corporations:
Trademark Registration
Health or Trade License
GST registration etc.
Shops & Establishments Acts License
Once your business is correctly registered, you can start hiring delivery drivers.
Starting a Food Delivery Business: Time to Begin
Now that you have these tips for starting a food delivery business, it's time for you to launch your business plan. With these tips, your food delivery business will be up and running in no time.
For more tips on launching a business, check back in with our site.