Fashion
Top 4 Tips for Starting a Clothing Line for Women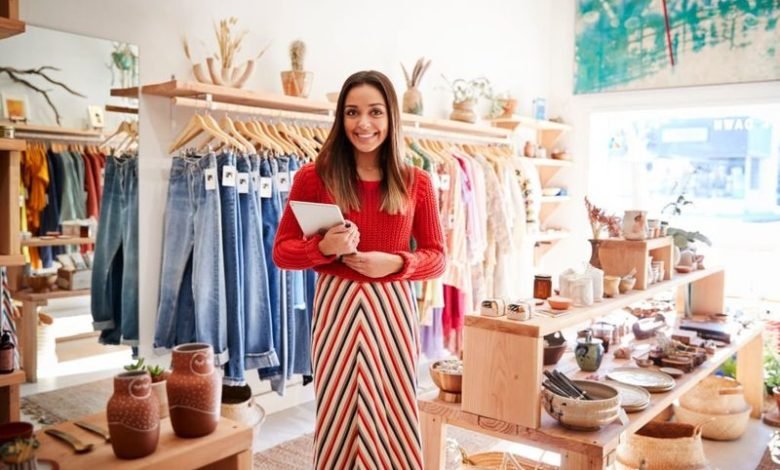 All iconic brands have an origin story. Women's clothing lines, which dominate department stores today, might have started as small businesses running out of fledging fashion designers' living rooms.
Although launching your clothing line for women is difficult, thanks to online marketing and eCommerce and online marketing, it can be possible to turn brands that started in small online stores into clothing brands, which everyone will love nationwide.
In order to start such a clothing line business, there are several tips you might want to consider. Some of these tips include:
1. Decide on the Niche
Starting your clothing line is basically a personal journey. Perhaps, you are creative, with something unique to provide people in this fast-moving industry.
Whatever inspiration you have for starting your clothing line, it is vital to define your preferred niche right from the outset.
Whether it is a fitness clothing brand or a fanbase for specific items, your clothing line business can be something that is born out of a particular ethos or need.
2. Look for the Right Manufacturer
If you are looking to start a brand with private label women's clothing, you can't overstate the need to find a reliable manufacturer.
Fortunately, the internet will enable you to easily find a reliable manufacturer by going through different social media platforms, forums, and directories.
Depending on the requirements of your business, you might hire a freelancer, manufacture the clothing oversea, use print-on-demand services, or outsource to local factories.
Always understand the capabilities of your preferred clothing manufacturers. This should as well include the following:
Minimum order requirements
Specialty
Production time
Quality
3. Choose Direction and Create and Identity
Having a good name for your business is important. However, most individuals disregard the next vital thing to position your business brand in a particular market.
You should know who you want to design for and concentrate on just one direction. If your business is all dinosaurs, it will make more sense to have several t-rex shirts and sell one with a kitten label on it.
You often see consistent clothing brands have two or three off-beat designs because they like a certain creature, bike, or animal.
If you want people to get familiarized with your business brand, ensure they recognize it. That means you have to be consistent, tastefully showcase your talent, and remain iconic to the industry.
4. Research Fashion Needs or Trends
When starting your clothing line for women, you might always want to be true to your business brand regardless of the changing fashion needs or trends.
But you need to be familiar with the rules before breaking them. Consider going to several fashion shows and pay attention to prevailing themes, shapes, and colors.
Although fashions might take some time to trickle down to the target market, fashion shows remain a perfect way to stop on top of what might be coming down the pike.
Closing Remarks!
Most successful entrepreneurs who have started a clothing line for women before say that dedication, adaptability, and patience are important trains for knowing how to start and grow the business.
Whether or not you have experience of starting a new business, expect to deal with some serious learning curves. But with these tips from the pros, you can get started with your clothing line.