Technology
Top 3 best laptops under 20000 INR in India
Top 3 best laptops under 20000 INR in India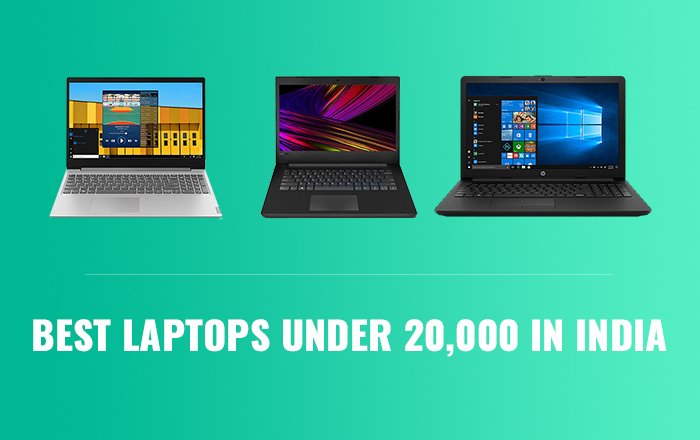 If you look for laptops under 20000 then you are in right place. Here, laptops are the cheapest price range for quality laptops in India. Whenever you buy a new gadget you should look for a warranty for the gadget. Nowadays laptops range have 1 year of warranty and this applies to laptops of this price range.
List of top 3 best laptops under 20000 INR:
Here, we have listed the best of the 3 laptops under 20000 with their specifications and other essential features. You can carry these laptops easily during travel and budget-friendly. 
Avita NS12T5IN001P Laptop
iBall CompBook Premio v3.0 Laptop
Avita NS12T5IN001P Laptop:
The Avita NS12T5IN001P is a nice entry-level best laptop under 20000 with good configurations that fits the users need for doing official work. It has a strong processor and an ample amount of RAM. The specs are as per the price range of the laptop. Here, a buyer with a limited budget can surely opt for this device. Still, it has an average processor and low storage capacity which hardly meets the need of the user for storage in it.
The Avita NS12T5IN001P is embedded with an Intel Celeron Dual Core N3350 processor that runs at a clock speed of 1.1GHz along with 4GB DDR4 RAM. Hence, for the graphical need of the device, it provides an Intel HD 500 graphics processor. It packs with 2-cell Li-ion, which claims that it can deliver a battery life of up to 8 hours.
Here, the Avita NS12T5IN001P has a touchpad with multi-touch gestures enabled and a standard notebook keyboard as input devices. It attaches with a webcam which is positioned at the top of the bezel and helps the user to make video calls and record 720p videos. To meet the storage requirement of the user, it provides 64 GB SSD storage capacity.
iBall CompBook Premio v3.0 Laptop
Here, the iBall CompBook Premio v3.0 laptop is one of the most budget-friendly devices, comes with some promising features. It is with a decent configuration that can easily handle multitasking. Here, it is built in a portable size so that you can easily carry it on long trips. Hence, the device with a touchscreen display gives you all the comfort at work but lacks sufficient storage capacity. Hence, the addition of a bigger storage capacity would have completed the package.
The iBall CompBook Premio v3.0 laptop comes in a black color casing and weighs just 1.3 Kg. Here, it gets the support of the Windows 10 operating system. Hence, for the input peripherals, it has a standard notebook keyboard and a touchpad with multi-touch gestures enabled. 
It designs with a compact screen size of 14-inch, along with an LED IPS multi-touch display. Here, to make things even better, it comes with a full HD display resolution of 1,920 x 1,080 pixels.
Lava Helium 12 Laptop:
The Lava Helium 12 is a nice stylish laptop that comes at an affordable price range. Here, the SSD performs its task at a fast speed, and the great processor can handle simple multitasking. Hence, the battery backup is also good for daily usage. Hence, a high amount of RAM would have been an additional feature around this price tag.
The Lava Helium 12 flaunts a 12.5 inches HD LED Backlit display with a screen resolution of 1,366 x 768 pixels. The laptop is powering by a 1.4 GHz Intel Atom Quad-Core x5-Z8350 processor coupled with a 2 GB of DDR3 RAM and an Intel HD graphics unit. Here, the laptop boots on Windows 10 Home Premium operating system sailing upon 64-bit architecture.
The 1.31 Kg weighted body is available in silver/gold color options and measures 318 x 211 x 20mm. Here, the Lava Helium 12 provides two basic input devices, which include a touchpad and a Chiclet Keyboard. Hence, the Dual Speakers that provides good quality sound wave.
Conclusion:
Thus, we have mentioned the laptop's specifications and other features specified on the list. Here, the information about the best laptops under 20000 will be useful for buying a budget-friendly gadget. You may enjoy the storage capacity and RAM size which are specified and easy to carry during traveling.