Real Estate
Tips to Sell Your Property Quickly and Profitably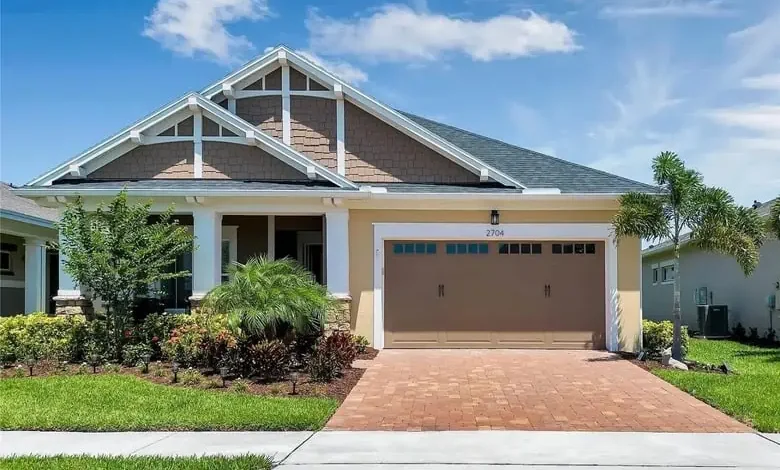 Are you considering listing a real estate property you own for sale? Selling your property quickly is a significant endeavor that can be made easier and more efficient with the assistance of a professional real estate specialist. Here are some essential tips for a profitable house sale:
Pricing Your Property Competitively
It is important to set a fair price when selling your house. To find the best price for your property, a skilled real estate agent can provide you with a Comparative Market Analysis (CMA). Pricing your house appropriately is essential to drawing in prospective buyers.
Marketing and Exposure
Real estate agents have access to extensive marketing resources, including multiple listing services (MLS), online platforms, and professional networks. They can create a comprehensive marketing strategy to showcase your property to a wide audience. This exposure is essential for attracting potential buyers and selling your property quickly.
Professional Home Staging
You can get advice from your real estate agent on how to stage your house to attract more buyers. They are aware of the unique features and details that can set your property apart and help you leave a lasting impression.
Accurate Property Valuation
Real estate agents are well-versed in the local real estate market and are capable of accurately determining your property's value. This maximizes your profitability by preventing you from overpaying for or undervaluing your house.
Expert Negotiation Skills
Dealing with potential home buyers can be complex. Real estate agents are skilled negotiators who can handle offers and counteroffers to get the best possible deal for you.
Online and Offline Marketing
In addition to online listings, real estate agents also use traditional marketing methods, such as flyers, open houses, and local advertising, to promote your property. They create a balanced marketing mix to reach a diverse audience.
Extensive Network
Real estate agents have a vast network of industry connections, including other agents, professionals, and potential buyers. This network allows them to tap into a wide pool of potential purchasers for your property.
Guidance on Pre-Listing Preparations
Before listing your home, real estate agents can provide valuable advice on any necessary repairs, updates, or cosmetic improvements that could increase your property's value. They know what appeals to buyers and can help you make the right preparations.
Time and Stress Management
Selling a property can be demanding. While they take care of the sale's specifics, real estate agents handle a lot of the work and logistics, freeing you up to concentrate on other areas of your life.
Legal and Contractual Expertise
Navigating the legal aspects of a home sale is complex, and the involvement of a real estate agent ensures you are protected throughout the process. They understand the intricacies of contracts, disclosures, and legal requirements.
Responsiveness to Market Trends
Real estate agents continuously monitor market trends, enabling them to adjust your selling strategy in response to changing conditions. This adaptability can be crucial in ensuring your property remains competitive.
Screening Potential Buyers
Real estate agents can help filter out less serious buyers and identify those with genuine interest and financial capability. This minimizes time wasted on unqualified prospects.
Provide Guidance on Home Inspections
In the case of home inspections, a real estate agent can help you understand the process and negotiate any necessary repairs with the buyer, ensuring a smooth transaction.
Efficient Closing Process
An experienced real estate agent ensures a smooth closing process, coordinating with all parties involved, including home inspectors, appraisers, lenders, and attorneys.
The process of selling your house can be challenging, but having a skilled real estate agent can make it much easier. Their expertise not only ensures a profitable sale but also reduces stress and uncertainty.
One of the key benefits of working with a real estate specialist is their ability to interpret market data and emerging trends. They may assist you in understanding the dynamics of supply and demand that exist in your community right now, enabling you to modify your pricing and marketing plan as necessary. This adaptability is important for staying competitive in today's dynamic real estate market.
Moreover, experienced real estate agents add a level of professionalism to all facets of your transaction. They assist in negotiating offers, which can be a sensitive and pivotal phase. Their expert negotiation skills can maximize your return on investment by securing better terms and a higher selling price.
A real estate agent is not just a facilitator but a partner who enhances your chances of a successful, profitable, and stress-free transaction. Their multifaceted role makes them an invaluable asset in the world of homes for sale in Kissimmee. With their extensive knowledge and experience, you can confidently navigate the sale without fear of potential pitfalls.
Final thoughts
Working with a real estate agent and implementing the above mentioned tips into your home-selling plan can enable you to sell your house profitably. You can make wise choices and confidently negotiate the intricacies of the real estate market if you understand the crucial role that real estate agents play in the process. Working with a skilled real estate agent will greatly increase your chances of selling your house quickly.