Technology
The Competition Among Video-Streaming Services Is Heating, Here Is Why
With competition heating up in video-streaming sector, service providers' efforts to strengthen and restructure such operations have extended with the goal of drawing in additional users.
Users can use video streaming services to view movies and television shows online. Some provide video-on-demand, which may be seen at any time, in been aired at the time. Streaming services are available through apps and websites for desktops and mobile devices. They may also be seen on televisions using multimedia players, such as internet-connected televisions with built-in applications (Smart TVs), game consoles, and streaming devices that plug into the television.
As streaming became increasingly popular in recent years, the number of video streaming providers has grown. Some of these services are provided by multichannel video programming distributors, which also provide cable or satellite television services.
It became an everyday routine for users watch their favorite programs, Arabic series, K-dramas, Turkish series and movies using video-streaming apps.
The market for on-demand video content is vast and diverse. To keep up, it is often necessary to subscribe to various platforms. Netflix is the market leader, but evidence indicates that competitors are gaining momentum.
Video-Streaming Services are primarily an archive of content, encompassing pre-existing and original movies, documentaries, and television programs. Subscribers may watch any show on any device at any time for a single monthly cost.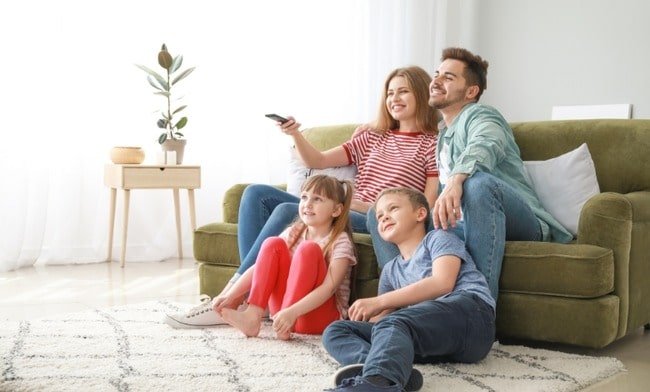 Subscribers can watch a movie or television program on a personal computer, TV screen, tablet, phone, or gaming device. In addition, customers could watch what they wanted, when they wanted, and how they wanted it without being constrained by a schedule, disturbed by ads, or even having to leave their homes.
Streaming has become the largest form of digital media consumption. A bigger percentage of houses now subscribe to a streaming service than to traditional pay TV. Due to the success of the first video streaming platforms, established networks, cable companies, and content owners are joining the market. The number of websites offering streaming services keeps growing, and competition is increasing; the industry is evolving.
In the shift from cable to streaming, several platforms, such as Amazon Prime and Netflix, are restoring previously canceled popular programs to lure more customers away from competitors. Services are also featuring content outside of traditional TV and movie offerings.
The sector is experiencing a surge in customer interest as more individuals cut the cord and turn to these online streaming services for entertainment.
On final note, subscription growth drives the video streaming service industry and is likely to grow further as newer technical improvements are introduced. Another important reason for the rising demand for streaming services is the implementation of 5G technology.