Real Estate
Technological Advancement in Construction Arena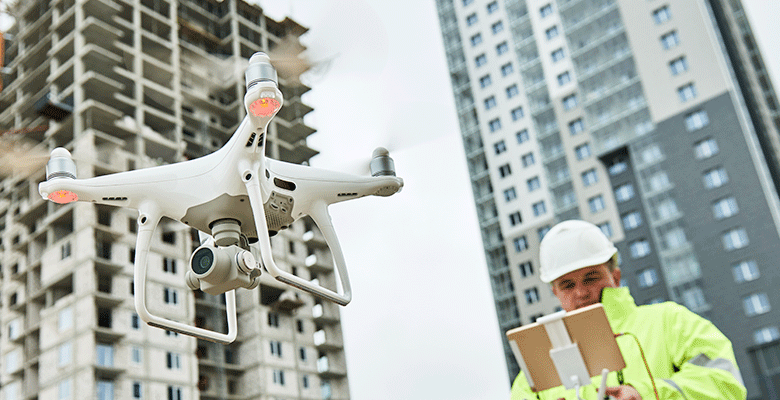 We see gigantic towers like Burj Khalifa, Shanghai Tower, Makkah Royal Clock Tower, etc. are being constructed worldwide. Thanks to modern technology that made easy the whole process of construction. The advancement of modern tech massively helps the construction arena. Emerging construction technology is not a matter of joke. Still, if a construction company wants to keep themselves old school, that is totally up to them. Today, we will discuss some construction technology that shapes the industry on a broader scale.
Firstly, we have to mention BIM (Building Information Modeling) technology, i.e., currently trending on the market. BIM is similar to CAD (Computer-Aided Design), but it is not a carbon copy of CAD. It is an application for the 3D modeler to digitally model what you are going to build. Unlike CAD, BIM's capability does not stop there. BIM not only creates a visual model of your building but also creates numerous layers of metadata and renders them within a collaborative workflow. It can represent your building in a way that a paper cannot.
According to JBKnowledge, 32.7% of builders are currently using BIM software. Recently, the UK government makes mandatory the usage of BIM in case of government construction projects. The popularity of BIM is increasing day by day as every detail can be added to one model.
Secondly, drones are heavily used in emerging construction technology. We have seen drones specially made for photography, delivery, etc., and now we will know about the construction drones. These drones can survey a site more accurately than a crew with wireless interconnected smoke detectors on the ground. It is also a cheaper option comparing with aerial imaging. The high-resolution camera equipped with hi-tech sensors can collect data faster than the human crews. Similarly, the data collected can create interactive topographical maps, 3D models in a convenient way.
Another thing is drones can fly, and humans cannot. Drones can inspect tall buildings or corners of bridges without any risk factors. Besides, regular drones can also work as a surveyor, and you can easily monitor the whole project site.
Thirdly, a smartphone is made just not for games anymore. You can use it for various purposes if you wish. The portability options of a mobile or a tab allow the workers to communicate effectively. Engineers can watch live views from the worksite and provide necessary guidelines if something goes wrong. Moreover, certain apps are there specially made for construction purposes, and both the owner and the construction party can be significantly benefitted from these apps.
Fourthly, 3D printing technology has the potential to change material sourcing. Sometimes we need materials for prefabrication, and they are tough to find. In that case, 3D printing tech can be a life savior. 3D printing allows us to get our desired materials faster. It can print things accurately in size, which are microscopic. American Institute of Architects believes construction-related waste makes up between 25-40% of America's solid-waste stream. According to the UK Green Building Council, "15% of materials delivered to construction sites end up being in landfills."
Therefore, these huge chunks of wastes can be avoided if construction companies use 3D printers. 3D printing technology can reduce the number of scraps, and at the same time, it can reduce transportation costs.
On the contrary, the limitation of this technology is with mass production. Some 3D printers can print on a massive scale, but they are costly.
Finally, technology is advancing day by day. It is always a wise decision to welcome the future as early as possible. It may seem like a costly project to shift from a traditional construction company to a modern one. However, it will be beneficial in the long run for sure. click here