Technology
Best Ways to Learn Coding and Other Skills For Free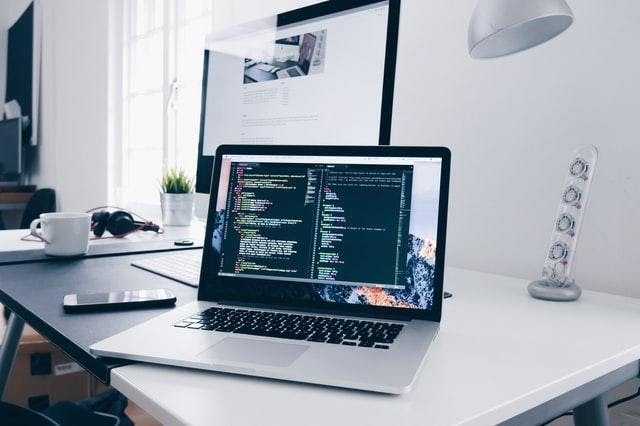 Learning and becoming good at coding will be life changing and life saving for you. But the first thing that you have to do is to make up your mind and find the best websites to learn coding as a beginner. In this regard, you have to make sure that you find one of the best platforms that can help you achieve your goals most easily and quickly.
Let's get to know why you need to learn how to code. If you are someone who is completely new to coding or the web development business, you must be having the same question that I had when I first started learning different coding languages.
People who know how to code have a higher chance of landing a better job opportunity and they can make money using their coding skills. People who are professional web developers and coding experts can start earning using small freelance gigs within a short time. The guys become experts by time and experience and add different projects in their portfolio.
If you feel that a 9 to 5 job routine is not something that you want to get tied to, learning to code can get you more freedom and a way out of the corporate hamster wheel. If you get proficiency in programming you can start off working as an entrepreneur or a freelancer who can showcase their work on a website and get a suitable gig enabling you to work where you want to or when you want to.
For people looking forward to opening up their own startup or a small-scale business, having a skill like this will be amazing. You can have your online shop, start a web design agency, build mobile apps, teach people online, review products on your website and earn a living and so much more. Once you will choose your path, there will be endless opportunities.
Now let's see different places where you can start learning to code:
Codecademy
You can come across a vast collection of resources to get knowledge on almost all aspects of coding. You can explore a wide range of programming languages amid the free content offered on the platform. You can try a few of their tutorials and a few drills as well. You will definitely enjoy their classes. If you want to unlock more comprehensive and premium level content, you can sign up for a paid plan.
Udacity
Udacity gets you a big selection of courses that you can take advantage of as a beginner. There are plenty of courses that are available for free and can help you get through the basics of web development, programming and many aspects of Computer Science. You can find different quizzes, exercises, projects and assignments and video lectures.
You can take help from a discussion board if you want to find some help for an assignment. You can also find sufficient materials on nanodegrees including Android and iOS development, machine learning, data science and so much more. There is a vast array of information and support that you might get from degree mentors and experts available to coach you.
Pluralsight
This is one of the most comprehensive places where you can find the most in-demand courses that will make you part of the workforce in no time. You can take up courses according to your area of interest and save a lot of time and money by getting you across JavaScript and jQuery, Angular, React, Vue and Node.js, Python, CSS and HTML and many other paths that are perfect for beginners. You can find a variety of new stuff rolling in regularly and the updated tools that make things easier and futuristic for students.
GA Dash
This is one of the free online learning platforms for people who want to master their web development skills online. If you are someone who is new to coding, you can come across different tutorials and interactive courses and build your own small and practical web development projects as well. You can use GA Dash in the best way by using Spectrum's high-speed internet service and also save a considerable amount of money using the Spectrum Silver package as well. GA Dash can help you learn JavaScript and so many other useful skills that can make you a skillful individual
Team Treehouse
This is one of the most amazing places as these guys have a project-oriented approach that makes it a little more futuristic and unique. You can find some easy, properly structured and quality courses that are devised by professional and experienced teachers. You can use their trial version and see whether you enjoy learning iOS and Android development, Data analysis, WordPress and so many other things.
Final Words
These are some amazing platforms for people who are very keen to learn coding and programming. Many of these platforms are providing a great service to students who want to learn but lack finances to manage their studies. Check these free and paid platforms and explore your potential as a coding expert, web developer and so much more.