Technology
How to Launch Your Career as an Android Developer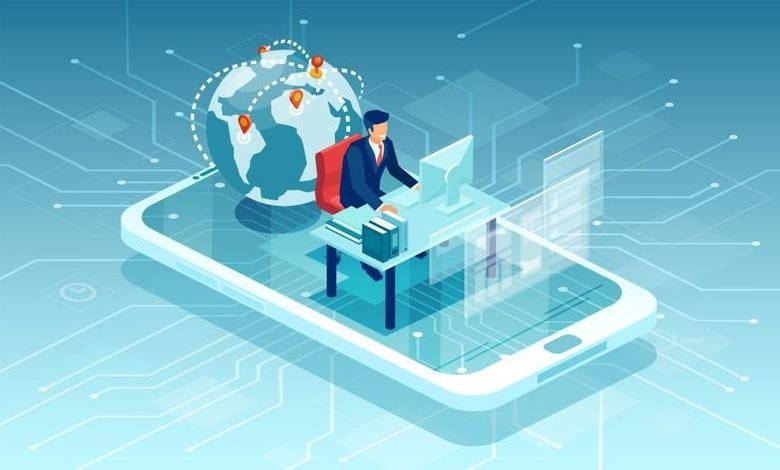 Progress in computer technology has been unbelievably fast. Mobile apps are everywhere today. This means that you should be able to create them without much effort. There are millions of developers around the globe who want to learn how to code but don't know where to start.
The Android operating system is becoming increasingly popular. With Android, every user has the opportunity to develop their own applications for devices such as smartphones and tablets.
Launch Your Career As An Android Developer
This operating system is installed on many popular gadgets such as smartphones, tablets, navigators, smartwatches, TVs, etc. As the popularity of these mobile tools grows, there is a need for android developers. Today, an Android developer is one of the highest-paid professions in computer development.
The main task of the specialist is the creation and implementation of a program for the Android operating system. They write the code, create the interface of future programs, and conduct further testing and optimization processes. At first glance, everything is simple, but many things should be considered.
For the program to work as efficiently and without interruptions as possible, you need to take into account all possible risks and understand how the system will behave in a given situation – the level of security for users' data in case of hacking, ease of navigation when moving from one page to another, the speed of the system.
The developers are predictors, and they must foresee all possible and even unlikely situations that may arise during the program's operation.
While an Android developer certification course provides an excellent foundation for beginners, it also gives experienced developers the skills to advance their careers. Below are some of the requirements to become an Android developer.
What is required to be a successful Android developer?
Learn How To Code
Before you can even think about learning how to code, you must understand what coding really entails. You must first learn how to write a computer program.
If you do not know how to write a computer application, you will never be able to create your own app. It is important to note that different types of programming languages are available. Some of these include C++, Java, Python, Ruby, PHP, etc.
Also Read: C++ vs C#: What Are the Differences?
Learn About Different Platforms
If you want to learn how to build mobile apps, you should first decide which platform you would like to use. Many platforms are available, including iOS, Windows Phone, Blackberry OS, Symbian, and others. Each platform offers unique features and benefits. For example, iOS allows users to run multiple apps at once. On the other hand, Android only supports a single app at any given time.
Get Hands-On Experience
Once you have decided on which platform you would like, you should take advantage of all online resources. There are plenty of tutorials and courses that teach you how to create apps using each platform. However, if you want to gain hands-on experience, you should enrol in a training class.
Advantages of working as an Android developer
As a successful Android developer, you'll help other developers create applications for their smartphones. The main benefits include:
Earning lucrative salaries.
Having the ability to develop apps that can run on multiple platforms and access a large user base.
Flexible schedule.
Opportunities to work remotely.
There is no need to be professional to start work as an Android developer, basic knowledge of programming is enough to find your first junior android developer job offer.
The Bottom Line
If you are ready to land your first android developer job, we suggest you check out Jooble. There are many available android developer vacancies on Jooble. Remember that developing applications for Android devices requires a deep knowledge of java programming language. Before starting to code, you should master the basics of java language.