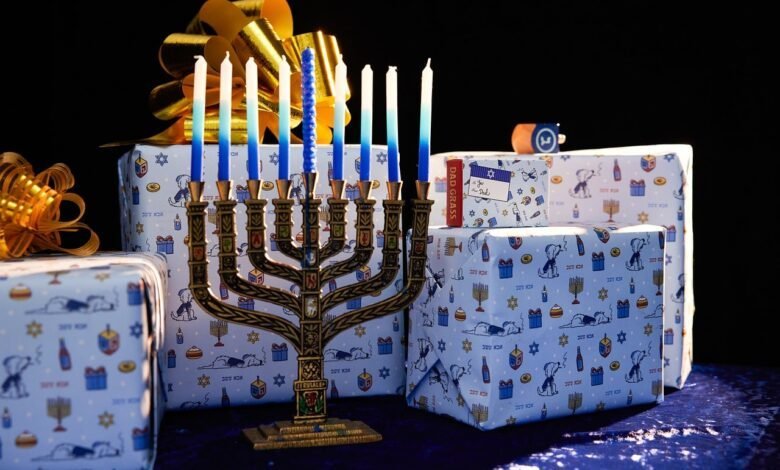 Celebrating Hanukkah comes with the unique challenge of planning eight nights' worth of gifts for your loved ones that those who celebrate Christmas get to avoid. Consequently, keeping your gift budget under control can be challenging, but it doesn't have to be! Here are three easy ways you can celebrate the Festival of Lights frugally without sacrificing your family's excitement for the holiday.
Why should you use a gift budget?
Holiday shopping can get out of hand quickly, especially when you're celebrating over multiple nights. For those already in debt, the potential to add more to your debt load can cause enough stress to ruin the whole holiday outright.
Instead of worrying about how you'll pay for Hanukkah while also getting out of debt, take the time to create an actionable plan that shows you where to start and how to allocate your money. Start by using a debt paydown calculator to get the complete picture of where you stand and what it will take to balance paying your bills, buying gifts, and becoming debt-free. Once you have that strategy created, your holidays can be spent focused on your family and not your finances.
Create a theme for each night
If you've got multiple kids you're planning to buy gifts for, consider creating a theme for every night so that everyone gets a similar gift. Not only will this reduce the burden of trying to find the perfect gift for each child, but you'll also streamline your purchases and ensure you're sticking to your budget.
Have each gift tie into one another
One popular method for Hanukkah gifting is having small presents for the first seven nights, which tie into the "main" gift given on the last night. For example, if you're buying gifts for a teen who's an aspiring makeup artist, give them a small set of cosmetics the first seven nights and a deluxe brush set with a makeup artist waist apron customized with their name. Not only will your small gifts help keep your budget under control, but you'll build anticipation for the big gift on the final night.
Make DIY gifts
DIY gifts are not only cost-effective but one of the best ways to show your loved ones how much they mean to you. Consider ways to use your own creativity to create that perfect gift for the person you love. Don't worry if you're not crafty, though; many online or local artisans can create custom gifts for your loved one that are more thoughtful than anything bought from a big box store. Star maps, jewelry, soaps, candles, felted toys, and handmade clothing are all popular personalizable presents. If you are a DIY enthusiast, you know there's nothing better than receiving a handmade gift made just for you.
The bottom line
Planning your Hanukkah gifts can get overwhelming when you're on a budget, but it doesn't have to be. Use these tips as a way to keep the festivities going in a joyful-yet-cost-effective way.