Moving
How to Ensure a Stress-Free and Smooth Office Move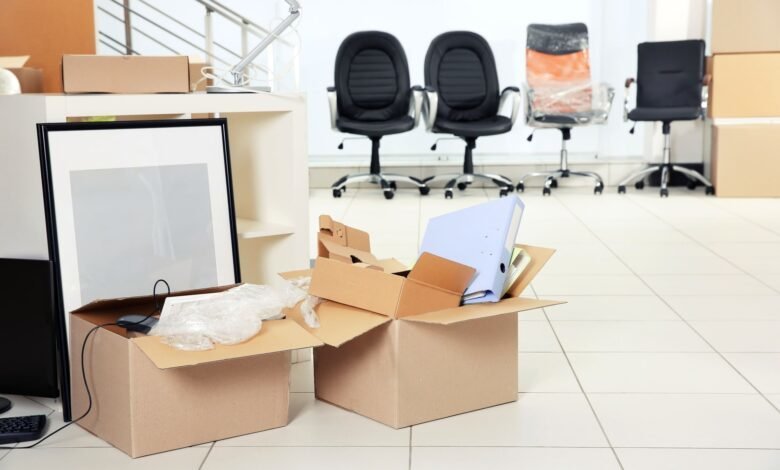 As companies nationwide have been forced to adapt to pandemic restrictions, many businesses closed while others restructured and moved offices.
If your company is part of the latter group, congrats! Your business has demonstrated perseverance and grit in the most uncertain of times. However, making the move from your current office to the new one can be a bit of a tricky challenge.
Despite the magnitude of this office move, there are ways to make this business move a lot smoother. Read on to learn some relocation tips to navigate this stressful process.
Organize the Packing
If there's one step that can make your entire move easier, it is this step: organizing to pack.
If you plan to layout your office with the same rooms as before, pack by the room. If you plan to redesign the office layout, packing is a matter of getting things into boxes and labeling your boxes to help you find things later.
Plan the New Office Layout
Before you make the move, come up with a relocation plan. How will your new office space look like? Where do you want to place things?
It helps to know these things ahead of time before the movers place your furniture in a random spot that you will have to move it from, because you weren't prepared.
Prepare Employees for the Move
Besides packing up appliances and large furniture in the office, also consider employee belongings when preparing for a move. While your employees can put their belongings in a box and call it a day, you may want to ask your employees to get rid of things that they don't need.
There is no point in lugging around extra weight and accumulating more packing boxes if unnecessary. When all employees purge, your company will likely save some money during this moving process.
Clean Your New Space
Your new office space likely does not need cleaning. However, in the case that it does, consider hiring a commercial cleaning company to take care of the task for you. It's an easy fix to make your office move a lot smoother.
In line with cleaning your new space, it may be a good idea to hire commercial cleaning services to clear out your old office space.
ALSO READ: 5 Factors to Consider When Choosing Office Cleaning Contractors
Hire a Trusted Commercial Moving Company
Moving is no easy feat, especially when it comes to an office move. Not only are your office movers responsible for your office furniture but also all of your office's computers and electronics.
Hiring a trusted commercial moving company to support your company's move makes your life a little bit easier. Find a reliable company that has transparent pricing and full valuation coverage to protect you and your company's property during the move.
YOU MIGHT ALSO LIKE: How to choose a Reputed Moving company?
Make Your Office Move Swift and Stress-Free
Moving is not a piece of cake, but these tips can help make your office move smoother. With enough time, preparation, and the right support team, you can settle into your new office space sooner and make it home.
If you're looking for more tips and advice in scaling your business and adapting to meet your business needs, check out more from our business section!