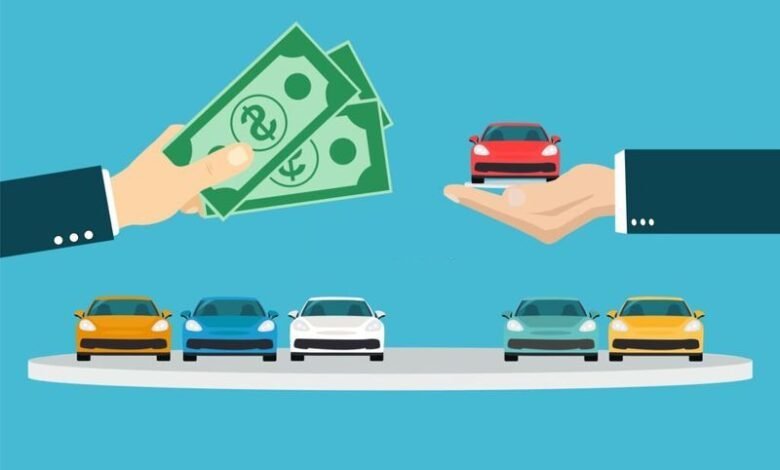 Getting a car is a really exciting prospect and it can be one of the biggest purchases you make! It's important before you commit to a car, you are well informed and have explored a range of options. you don't have your next car in mind, you may be wondering which car to choose. It can be especially hard to choose if you have a few makes and models in mind that you like. However, the guide below aims to make the decision a little easier! It's recommended that you take into account factors such as budget, insurance rates, funding options and fuel types. Let's explore how to decide which car to buy next.
Budget first
When it comes to getting your next car. We think the first place you should always start is with your budget. For many drivers, budget is key, but you may be lucky enough to have a large budget which gives you more options. However, having a smaller budget doesn't mean you have to settle for any old car. Your budget can also reflect your funding options. If you have a cash amount saved up, you may want a cheaper car, but it can give you more negotiation power too. If you're looking to get a car on finance, your deposit contribution and monthly payments play a big factor. You should also remember that car finance is never guaranteed and factors such a car finance for bad credit can affect your approval rates. It's worth checking your credit score or getting preapproved before you commit to car finance.
Fuel types
Nowadays, there are a number of fuel types to choose from, but manufacturers are also restricting which fuel types they offer. If you're looking to buy a brand-new car, some manufactures only offer petrol or electric powertrains. Alternately, if you want a used car, you can usually have more options such as, petrol, diesel, electric and hybrid vehicles, depending on your budget. Electric and hybrid are better for the environment and help to reduce the rate of global warming but buying new can be expensive and you may not be suited to their electric range. Diesel engines can be better for longer journeys and as a general rule, if you cover over 12,000 miles a year you may be more suited to a diesel engine. Petrol cars tend to be the most popular amongst drivers and can be cheapest to buy if you are looking for a used car.
Space
The type of car you choose can depend on what you carry and who. If you have a large family, you may be suited to a 7-seater car or want something with 5 door and a spacious interior. If you have a young family, SUVs tend to be popular as it can be easier to load car seats into a higher vehicle. If you usually only drive yourself around, opting for a smaller car with low running costs can make car buying more affordable. Many new car drivers also invest in certain technologies such as a built in Satnav, comfortable leather seats or parking aids so it's worth exploring different trim levels to see if you can get one that suits your needs. If not, you may have to pay more for additional extras.
Funding options
They do say that when it comes to car buying, cash is king. But in fact, more people than ever are choosing to finance their next vehicle. In the UK, the three main type of car finance are hire purchase, personal contract purchase and a personal loan option. It can be hard to choose the right car loan, but a little research can go a long way. Personal loans can be the most straightforward way to own a car from the offset and pay for it in affordable monthly payments. However, these can be reserved for those with good credit sores. If you're struggling to get approved or are looking into financing a car with no credit, you may be more suited to hire purchase. This is because during a hire purchase agreement the lender owns the car throughout the agreement so if anything goes wrong or you fail to pay, they can take the car off you. PCP deals are a form of hire purchase, but it gives you more flexible options and lower monthly payments. It's worth exploring each before you commit to one.
Compare insurance rates
In the UK, having a car that is insured is a legal requirement so buying a car and getting insurance go hand in hand. There are a number of factors that can affect your car insurance rates. Some are related to personal information such as how often you use the car, where the car will be kept overnight or how many years you've been driving. But the make and model of the car you choose can have a big impact on your insurance premiums. The more expensive your car is, the more you may pay in insurance as it can cost more to repair or replace if the car is written off. It's worth comparing car insurance rates for a range of cars before you commit to buying one.