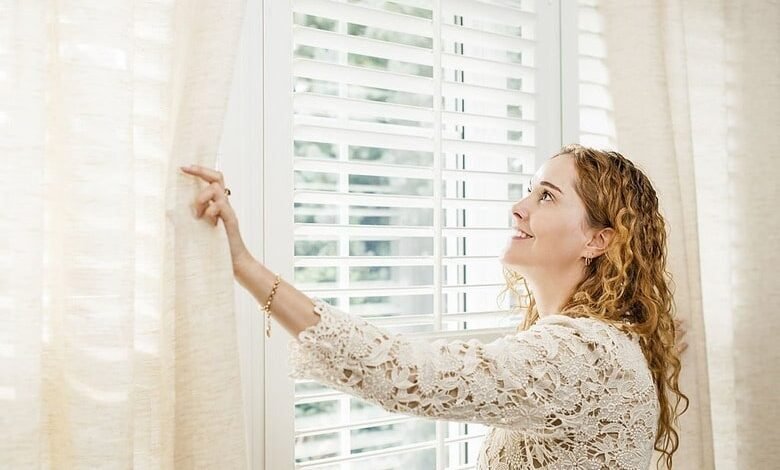 Interior window shutters are an attractive way to dress up your windows in just about any room of your home. They feature a classic yet timeless design, and they are functional as well as attractive, so you can't go wrong with the right shutters that will perfectly complement the rest of your design scheme. But how can you be sure you're choosing the right shutters, especially since there are so many great options available? Continue reading for some helpful tips.
Consider How Much Privacy You Need
There are a lot of reasons to love window shutters, but one reason why so many people decide to install them is because they are a stylish way to create privacy during the day and at night. If you want to completely cover a window for the most privacy possible, go with full height interior shutters or solid panel shutters. On the other hand, if you want to be able to get plenty of sunlight during the day and also be able to see the moon at night, consider café shutters that will only cover the bottom portion of a window.
Choose the Right Material and Colour
When choosing interior shutters, also consider the material that they are made of. If you have a high budget and want a durable option, you might go with hardwood interior shutters. But if you want the look of wood at a more affordable price, engineered wood can be a great choice. And vinyl is also an option if you want long-lasting shutters that look amazing in your space.
In addition to considering the material of your interior shutters, also think about the colour you want to go with. Neutral shades, such as shades or brown, grey, and white, are popular because they can complement a variety of colour schemes. However, if you want to add a pop of colour to a room, you may be able to find the perfect bold shade that will draw attention to your lovely interior shutters.
Shop for the Shape of a Window
Just because you have uniquely shaped windows in your home doesn't mean you can't dress them up with gorgeous interior shutters. The right sellers will be able to give you exactly what you need. For instance, in addition to the basic shutter shapes that you are familiar with, ShuttersUp offers bespoke shapes. So, whether you have triangular windows, arched windows, circular windows, or anything in between, don't assume that you can't get shutters for them. Plus, you can even get shutters for very wide windows and bay windows as well.
Although buying interior shutters might seem a little daunting at first, especially if you feel overwhelmed by the myriad options available, once you consider a few of your wants and needs, the process will become easier. Also, if you go to the right seller, they'll be able to help you by going over materials, colours, shapes, and styles. Then, once your shutters are installed, you'll be able to take advantage of all the benefits they offer.