Finance
How to Choose the Right Car Loan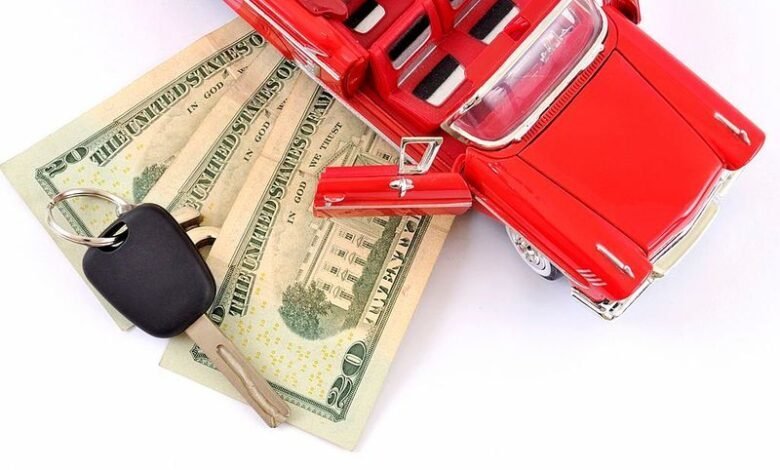 Getting your next car on finance can seem like a minefield, especially if you've never taken out finance in the past. However, car loans are a great way to help spread the cost of your next vehicle into affordable monthly payments. You can usually get a car which is better than you would with cash and makes owning a car more manageable. Before you start applying for loans, there are a few ways in which you can get the deal that's right for you and save yourself money. It's also worth remembering that car loans are never guaranteed, and you may need to meet certain requirements before you are accepted. Let's explore how to choose the right car loan for you.
Explore types of car loans
In the UK, there are 3 types of car finance which tend to be the most popular. They are a hire purchase option, PCP car finance deals and a personal loan. Each finance agreement has the same principle where you pay for your vehicle in monthly payments with added interest, but they have different terms. You may be more suited to one type of car loan over others, depending on what you want from your deal. For example, if you want to own the car from the start and have a good credit score, you may be more suited to a personal loan. If you're not precious about being the owner of the vehicle and want more freedom from your finance deal, you may prefer to lease your car through PCP. It's worth looking into each agreement in details before you commit to one.
Know your budget
Budget is really important when it comes to getting a car on finance. You should set a car finance budget that is realistic and affordable. It's important that you are able to meet your car loan repayments each month. In some car finance deals, the lender owns the car throughout the agreement, so if you fail to pay, they have the right to take the vehicle off you. Car finance lenders will usually also require you to pass an affordability check before they accept you for finance. An affordability check is when a lender looks at your incoming wage and outgoings, usually by requesting bank statements, and calculates how much you could afford for car finance.
Increase your credit score
Finance lenders also want to know how you've handled credit or loans in the past. They usually do this by performing a credit check on your credit file. Your score reflects if you're a reliable borrower or not and if you have missed payments in the past, you may find it harder to get accepted for finance. Auto loan lenders usually reserve their best deals for those with good credit score, this is because the risk to lend to them is lower and they are more likely to pay on time. If your credit score is a little on the low side, you may consider increasing your credit score in the run up to your application to help get a better deal and improve your chances of getting accepted.
Choose a shorter term
When taking out a car loan, you shouldn't just fixate on the monthly payment. A lower monthly payment can seem more affordable, but it could be costing you more in the long run. Car finance agreements can be spread over 1-5 years but opting for a longer loan term can mean you pay more in interest overall. Where possible, you should try to choose a monthly payment that is affordable but with the shortest loan ter.. This can help to save you money in the long run and pay off your loan quicker.
Save up for a deposit
You should note that some car finance deals require you to put down a deposit. Although, there are options available for no deposit car loans, it can be beneficial to have a down payment. Putting more in for your car loan means you borrower a smaller amount. This can help to reduce your monthly payment and also help to reduce your interest rate offered.
Shop around for car insurance rates
Before you sign on the dotted line for car finance, it's worth comparing car insurance premiums for different cars. Car insurance is a legal requirement in the UK and car insurance rates can vary depending on the make and model of your chosen car and it can be beneficial to have a few cars in mind that you would like to finance. Factors such as your annual mileage, occupation, your age and how long you have been driving can all affect the price of your car insurance rates too.