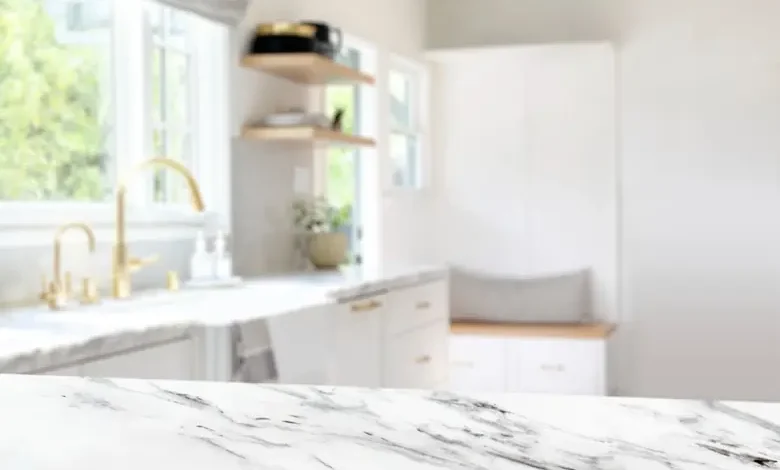 From the office to the kitchen, bathroom, and loo, using marbles in your work or living spaces immediately adds elegance and class to your space. Although there are different types of marble surfaces fit for different purposes, cleaning and caring for your marble surfaces is a must, irrespective of the type.
Here, we have tested and trusted tips for selecting the best marble surfaces for your spaces, cleaning tips, and also the dos and don'ts for the ultimate maintenance of your marble surfaces:
Choosing Marbles Surfaces
Are you choosing marble for an interior finish or to work on your space's exterior? Is it for the kitchen top or the bathroom's tiles? Perhaps you want to remodel your kitchen island and want it in marble?
Whatever use you may have for marble, there is always a distinct type of marble for it. You should ensure that you get the right marble to fit the use. For instance, the best marbles for kitchen tiles are different from those that are ideal for the loo.
Marbles come in different shapes, designs and colours. And for aesthetic purposes, the right marble for your surfaces should blend with other surfaces and the entire interior or exterior of your space. Therefore, to choose the right marble, you should compare your preferred choices with the rest of the design of your living space to get a wholesome and coordinated finish.
Maintaining Your Marble Surfaces
1. Do not use hard cleaning tools on surfaces
Avoid scraping, scratching, digging into, and general rough handling of your marble surfaces. Therefore, avoid any cleaning tools like hard-bristled brooms and brushes that would have the same effect as any of these on your home's marbles to extend its life and avoid cracks and breaking.
2. Do not use acidic cleaning solutions
Avoid using harsh chemicals and acidic cleaning agents on your marble surfaces, as this will only cause etching. Marbles are soft and highly porous natural stones that do not have a friendly reaction to acids because of their calcite content. In the same vein, avoid acidic home cleaning mixtures and even food items like lemon from coming in contact with your marbles to prevent early wear and tear.
3. Use soft cloths for cleaning
A soft, lint-free clean rag or soft-bristled dust mop is all you need to clean and dust off marble tops. These will ensure that the grime, dirt, and dust are off your home's marble without jeopardizing the quality and longevity of your finishes.
4. Clean after every use
This 'do' is essential, especially for high-traffic areas or marble surfaces in frequent use like marble kitchen and bathroom countertops prone to have spills and stains on them. This ensures that stains do not dry up and become difficult to remove. Therefore, without wiping, as this will only spread the stains, blot out stains on your marbles using a soft rag and a mild spot remover/cleansing agent/dishwashing soap.
Finally, choosing the right marble, which is also easy to maintain and care for, starts with getting such products from trustworthy brands like FM Marble. A solid brand coupled with our fail-proof highlighted tips? You are sure to enjoy quality, long-lasting home marble.
For more, check out our related content.