Moving
How to choose a Reputed Moving company?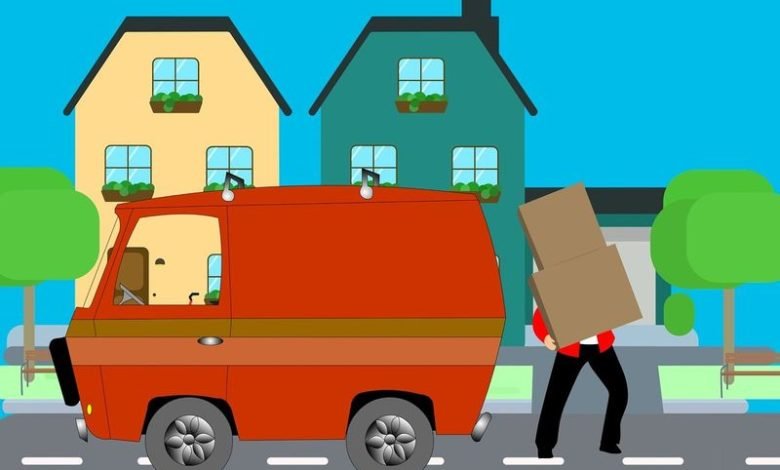 Moving can be a stressful time for many people. Whether you're moving into your first apartment or the last one before retirement, it's not uncommon to feel overwhelmed and stressed out by all of the logistics that go along with such a big life change. One of the most important aspects of any move is choosing a quality mover who will make sure everything goes smoothly from start to finish. But how do you know if they're qualified? What qualifications should you look for in potential movers? This article provides some guidelines on what factors to consider when looking for reputable movers and offers general advice on hiring good help in general.
Qualifications You Should Look For In Potential Movers
Moving can be a major undertaking, so you want to make sure that the moving company you hire is qualified and well equipped to handle it. Some of the most important qualifications to look for when choosing potential movers include:
Insured Moving Company
Though insurance may not seem like that big of a deal when choosing a mover, it's definitely something you should look for. The moving company you choose should have adequate insurance in place in case anything goes wrong during the move, particularly if your possessions are damaged or lost.
Licensed Moving Company
Hiring a mover who has met all of the local licensing requirements is important too, not just to protect yourself but also to ensure that everyone involved in your move is qualified and professional. A well-trained, highly skilled mover won't just be safer; you can also expect better treatment and more personalized service from such a company.
Good Reputation/A+ Rating With BBB
Just like with any other purchase or transaction, choosing a moving company based on their good reputation and positive consumer feedback is a serious boon. After all, you have to work with this company for however long it takes to pack up your stuff and get it ready for transport, so being able to trust them is vital.
Registered with AMSA
This one is somewhat niche, but if you're looking to work with a company specializing in certain types of moves or operating in a specific region, it's certainly worth checking out. For example, if you need to hire a moving company for a long-distance move from Florida to California, you'll want to make sure they're properly equipped to handle the logistics of that type of move. The American Moving & Storage Association (AMSA) website has a state-by-state list of all AMSA member companies, so you can quickly find mover providers in your area who are familiar with moving to and from your desired destination.
How To Hire Good Movers In General
When hiring movers, patience and preparation are vital. They don't call moving a logistical nightmare for nothing! The more you can prepare in advance, the smoother your move will go.
One of the best tips to find cheap movers, start by drawing up a comprehensive inventory list, including everything that is going to be packed and moved during the process and the details of each individual item. This will give your movers a better idea of what they're working with and how long it might take to complete the move.
If possible, choose a company that offers full-service moving options; this means they'll pack everything up for you as well. Not only does this save time and stress (and help prevent injuries), but it ensures that all items are properly packed and completely safeguarded during transport.
Also, always clearly communicate exactly what the move entails beforehand so you can agree on availability, pricing, and any other important details before departure day rolls around! Keeping these pointers in mind should help you choose a reputable mover who meets all your needs and expectations while ensuring you're not left hanging at the last minute.
You can find that perfect moving company by doing some online research and asking some questions over the phone. Ask your friends and family if they've ever used a mover before for a long-distance or local move and what their experience was like.
If you're still having trouble finding the right company for your needs, online reviews of potential movers can be invaluable resources. Just make sure to read between the lines on any negative reviews; sometimes, it's not possible to please everyone!
Conclusion
So, to summarize, you should look for a mover who is licensed, reputable, and has an A+ rating with BBB. They should also be registered with AMSA if your move is cross-country or long-distance.
When hiring movers in general, ask friends and family for recommendations of good companies they used before. If that doesn't work out, look online for reviews of local moving companies so you can see what other people are saying about them. Also, make sure to clear communication before the day of departure, so there are no complications on moving day!