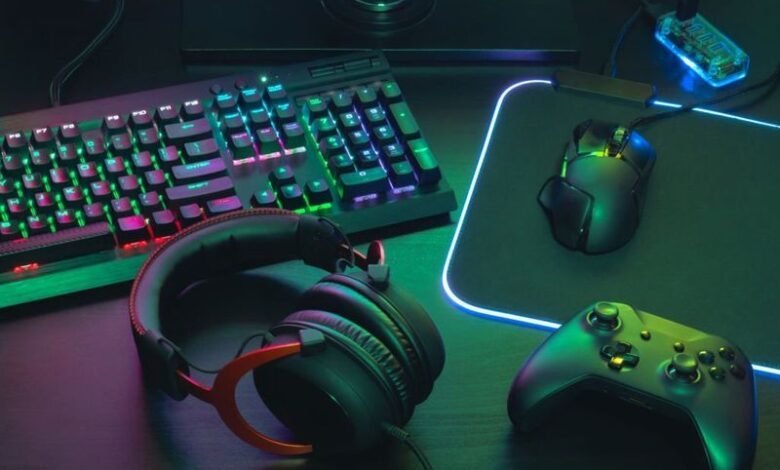 Consoles, PCs, and their various accessories are expensive. As you might use them daily, they might succumb to wear and tear, such as scratches, missing pieces, or broken systems.
Yet, a little TLC could extend the lifespan of your hardware, which will allow you to enjoy the items for many years to come. Continue reading to learn how to care for your gaming gear.
Keep Your Console Cool
Every game console will feature fans to keep it cool and efficient. Once you power up the hardware, the CPUs and GPUs can run hot and may affect a console's performance and lifespan.
Protect a console by never placing them on a wood cabinet or inside enclosed glass, especially when it's turned on. Also, don't stack devices on top of the console, such as another gaming console or a cable box.
Blow Dust Away Using Compressed Air
Dust can also affect a console's performance, as it can gather inside the fan vents and prevent it from cooling down. For this reason, you must routinely use a can of compressed air or an electric computer duster to blow away any dust or debris sitting inside the vent.
Add a Slip Resistant Controller Grip
Sweat or poor grip control could result in you dropping a controller on the floor during gameplay. This cannot only result in a game over, but it might cause the triggers to come loose, the buttons to break, or a controller to stop working altogether.
Maintain a good grip of the accessory by turning to Lizard Skins for slip-resistant controller grips. The soft material will feel comfortable against your hand, prevent sweating, and can even prevent you from dropping it on the floor. Plus, you can choose from different colors to match your style and taste, and it may even protect your controller from wear and tear.
Tackle Debris with a Cleaning Gel
A universal cleaning gel is a must-buy for gamers, as the soft materials can enter various crevices to remove debris and dirt. Despite its appearance, the cleaning gel isn't sticky, and it can feature a pleasant lemon fragrance to ensure your hardware smells clean and fresh. It's the best way to tackle dirt that can develop inside your keyboard, speakers, PC, mouse, and other accessories.
Banish Bacteria with Cleansing Surface Wipes
While cleaning gels are a great way to remove dirt, dust, and debris from various nooks and crannies in your hardware, they won't banish bacteria. Keep your hardware as good as new while minimizing germs by using cleansing surface wipes to spruce up your console and accessories.
It will remove sweat, bacteria, and even food residue from your buttons, triggers, and keyboards, which will minimize germs in your gaming setup. Of course, you should never use cleaning surface wipes inside your hardware to protect your safety and the technology's lifespan.
Clean Your Screen
Dirty hands and dust can cause bacteria to build up on your TV screen or computer monitor. Keep the hardware sparkling clean by using a specialized cleaning fluid for screens, which is antibacterial and contains ammonia. It will decrease the build-up of static on the screen, which will prevent the gathering of dust.