Technology
How HostingRaja Can Help You Secure Your WordPress Site?
How HostingRaja Can Help You Secure Your WordPress Site?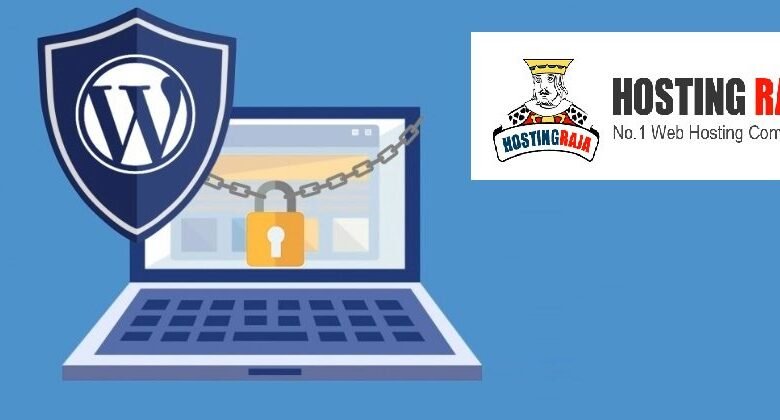 Powering more than thirty per cent websites — WordPress is the most popular Content Management System where website owners often complain about its (WordPress) security.   The idea is that all kinds of attacks are vulnerable to an open-source script. Fortunately, the lack of built-in WordPress protection that a WordPress web hosting company offers is a myth. In reality, it's the other way around sometimes —WordPress websites are much safer than their online siblings. 
Easy Tips To Protect Your WordPress Site
Here we're discussing a few easy tricks here that can help you protect your WordPress website. You will be well on your way to securing your WordPress website for good after incorporating these strategies and following up with continuous WordPress security tests.
Choose a Good Hosting Company
Going with a hosting company that offers several layers of protection is the simplest way to keep your site secure. Since saving the money on your website hosting means you can invest somewhere else within your enterprise, it can seem tempting to go with a cheap hosting provider. Do not be tempted by this path, though. It can trigger nightmares down the track, and it often does. Your details could be totally deleted and your URL could continue to be redirected somewhere else.
Paying a little extra for a quality hosting company ensures that your website is automatically attributed to additional layers of protection. An additional advantage is that you can greatly speed up your WordPress site by using decent WordPress hosting.
Utilize a Security Plugin
A simple way to keep your site secure is to use a security plugin. It helps to fill the gaps that have not yet been filled by WordPress updates and safeguards against intense attacks. A good security plugin will search for weak spots on the web, block real-time attacks, keep track of components that might make it easy to hack your site, and far more.
Use two-factor authentication for WP security 
It is another good safety measure to implement two-factor authentication (2FA) module on the login page. The user requires login information for two separate components in this instance. The owner of the website decides what those two are. This can be a standard password followed by a secret question, a secret code, a set of characters, or, more generally, a Google Authenticator app that sends your phone a secret code. Only the person with your phone can log in to your site in this case.
Use a Strong Password
Passwords are a very critical and, surprisingly, often ignored aspect of website security. You must update your password immediately if you are using a plain password, i.e. 12345678 or abc12345. Although it may be easy to remember this password, it is also incredibly easy to guess. Hackers or advanced users now have programs that, in less than a second, search common passcodes. It's important to have upper and lowercase letters, numbers, and special characters for any password. Using the long term as your password is good to consider instead. Cracking is more challenging, however easier to recall than a random set of numbers and letters.
Update your WordPress Regularly
Getting WordPress up to date is a good way to keep your website protected. You could help to defend yourself from being a victim for pre-identified bugs by staying updated with the latest version.  Also, look for updates to your plugins and themes. A security flaw in your custom theme or plugins will not be protected by WordPress updates alone. All should be upgraded individually.
It's not difficult to maintain your website security with Hostingraja. WordPress protection is one of the core components of a website, and if you do not maintain your WP security, there is a good risk that hackers can target your site easily!