Lifestyle
How Can I Plan My Wedding During COVID-19 Pandemic?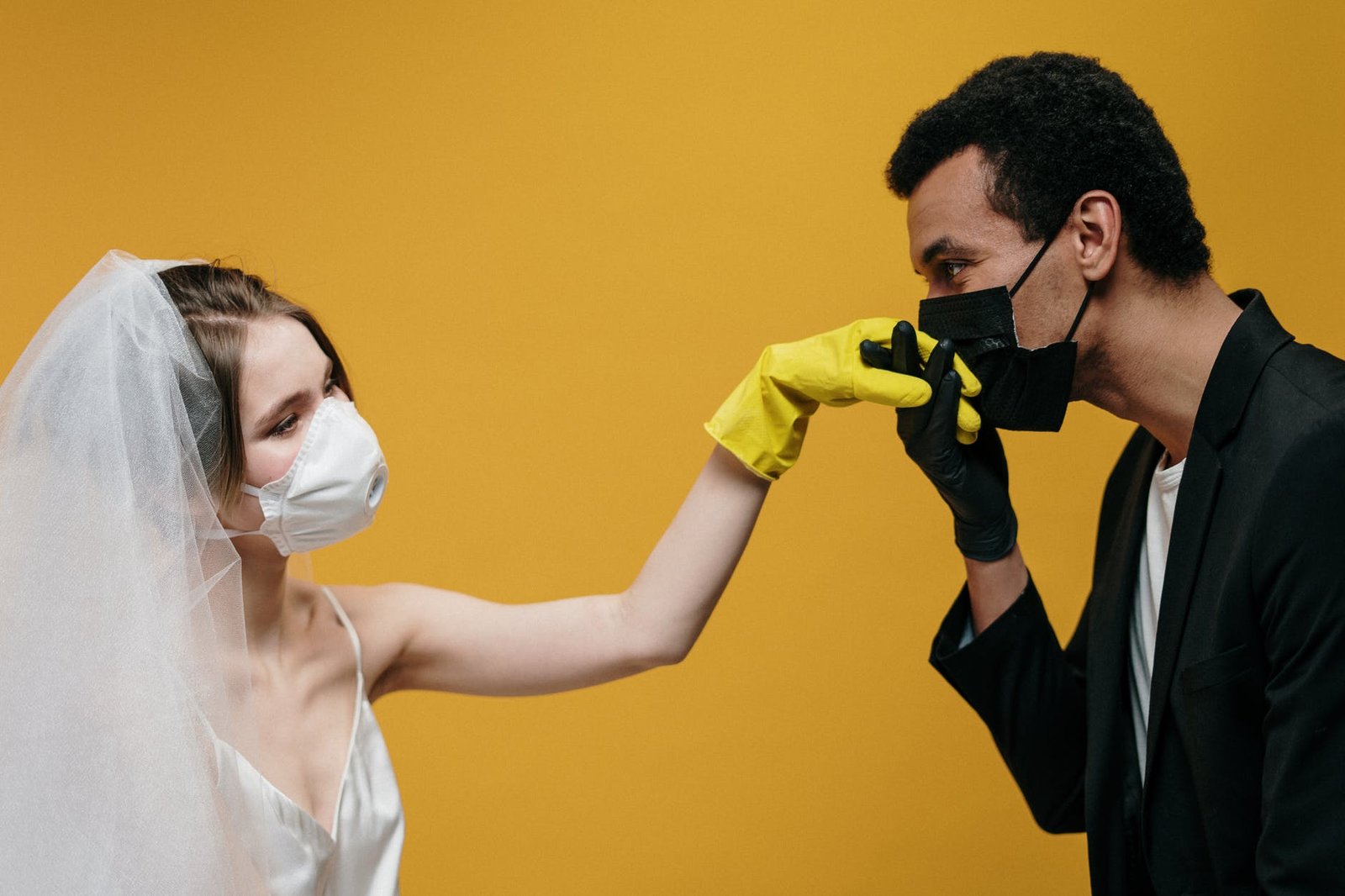 Perhaps, you are all ready to celebrate your wedding date. Now you have to postpone your special date. You will be anxious while redeciding about when, where, and how to start since the world is fighting against COVID-19 pandemic. This is the situation where you find yourself staying home, and maintaining social distancing for an uncertain period. But, you have a life ahead to spend with your partner.
Best Guide For Wedding Planning During COVID-19 Pandemic
If you are to leave your wedding planning unfinished during COVID-19, you are indeed not alone. This global pandemic is affecting everyone worldwide. Nevertheless, the couples who are planning their wedding in 2020 and 2021 are experiencing unusual challenges. Hire a wedding planner to help you plan a successful wedding day. An expert team of planners can take all the stress out and help you organize the big day you deserve.
Safety measures
While you hire a professional wedding planner, remember that not everyone is a medical expert. It is recommendable to follow the precautions suggested by the CDC and WHO. If you have planned your wedding day in 2020, postponing the date is a suggested and safest choice.
Wedding planning is a daunting task even without the natural calamities that make you change your plans. A lot of time, decisions, actions, emails, and dreams goes into wedding planning. However, disappointment and frustration are normal if you need to postpone your wedding date. This is the time when you trust your family, wedding planner, and your newly betrothed while making all tricky decisions about future actions to take.
Choosing a future wedding date
Deciding a perfect date for your wedding may have been for the first time an easy job, but planning everything again will indeed have a lot to consider. Your partner, must-have friends, and family members, wedding planner, and the vendors are the very first people you will need to notify before choosing a new wedding date.
After you have notified your closed ones it is now time to reach out to the vendors the earliest possible. If you have thought of a 2020 date for your wedding, you may need to choose another date. However, owing to the fact you may also need to deal with the season for the new date, based on which the style may also change.
Once you have decided to postpone or cancel your wedding date, send your guests the need to know information by the way of Change The Date cards. The cards may contain your new chosen wedding date or a humble announcement about your change of plans. Let them know that they will be provided with further information.
Attending to the contractors and vendors
The very first thing you need to look at while dealing with the vendors is the contracts you have signed with them. Each vendor will have different provisions when it comes to canceling or postponing your wedding date. However, it is good and recommended to read the contract before reaching out to the vendors. If the contract mentions a rescheduling clause, it will prevent those considerable costs you may otherwise sustain due to canceling.
Nevertheless, it is good to postpone the wedding date rather than canceling when possible. Canceling the wedding is more likely to hit your financing by having you to lose dear deposits. Weighing the current situations, many vendors are allowing their customers to date changes without surcharging them. But, make sure that your new date is not outside of the financial year; otherwise, it may charge your additional fees.
Vendors are hugely impacted by the COVID-19 pandemic. However, your vendor may offer you to credit your amounts for a transferred date or towards other wedding services like floral arrangements, photo sessions, decoration, etc. if you choose not to move ahead with a new date. When contacting your vendors keep a few points in your mind.
Kick ideas around all possible alternative dates. Be ready with a back-up plan so you exactly know while making your decision whether the venue and suppliers are available on the new date. Find out if the deposits are transferable if you are postponing the wedding date. By choosing weekdays rather than weekends, and off-seasons rather than the peak dates, you are likely to carry out your plans smoothly.
Figure out if there is a cut-off point for some specific costs. For instance, when the florist and caterer need to set their ultimate order. While working with you they will be as flexible as possible, but there might be some deadline with certain costs. What charges can be recovered if things do not work as planned?
Be very clear about their one day, week, or month policy if you need to end up postponing your wedding date at the last moment.
Discuss with the planner about their policy in any case if you need to change the scale of your wedding; like inviting some close ones, or choose to keep the wedding ceremony but postpone the reception. Will your pocket need to carry financial penalties?
Have a word with the planner about the policy if the reason for postponing or canceling the date is due to the local authority or government banning social gatherings.
Don't hesitate to ask if they have any contingencies in case if they are unable to facilitate you. Will they be able to recommend other suppliers who can help you?
Here's a handy checklist you can use as you work your way through the process!
Steps to postpone the wedding
You still have the opportunity to celebrate your wedding as you have always dreamed of. Coronavirus, social distancing, staying home, not gathering people; take these things as an opportunity to focus on the matters that mean the most to you. It is completely fine if you want to take some more time to process.
Undoubtedly, it is good to hire a professional wedding planner. If you have hired, notify them about your decision and proactively tackle your to-do list with the team.
Confirm the new date with your venue and suppliers. They should be available on the new date. Have a clear idea about all additional charges that might be incurred. Check the new payment plans and most importantly, get all arrangements in writing.
If any supplier is unable to offer you services at the new date, review their cancellation policy and discuss covering the charges with your insurer. Don't hesitate to ask the supplier to recommend other local vendors who can provide services of similar style.
Let your guests know about your new plan. Send them Change the Date cards. Give them the new dates. Your card may disappoint some people but many of your guests will be relieved since they will not need to make any decision themselves.
The legal part of marriage also needs to be taken care of. Your notice might expire around your new date. However, you will need to do the procedure again. Visit your officiant, local council, and the wedding planner. Discuss with them the new dates.
Don't look back once you have made your decision. Embracing the change and treating it patiently as an opportunity your experience will be more smooth and positive. Also, the change of date can give you even more memorable celebrations.
Is it right to tie the knot at the time of social distancing?
When it comes to planning a wedding day, there are no specific rules. Shifting your plans to a new date will make your celebration as planned and safe for you and your loved ones. If you are considering eloping, think of throwing the reception at a later date. Choose another time for the reception of your dreams when it is safe to accommodate a huge group again. However, planning a reception with wedding planners Southern California can ultimately be the best way to work with vendors you have dealt with previously and have already deposited the payments. Perhaps you can adjust the payments for your new celebration.