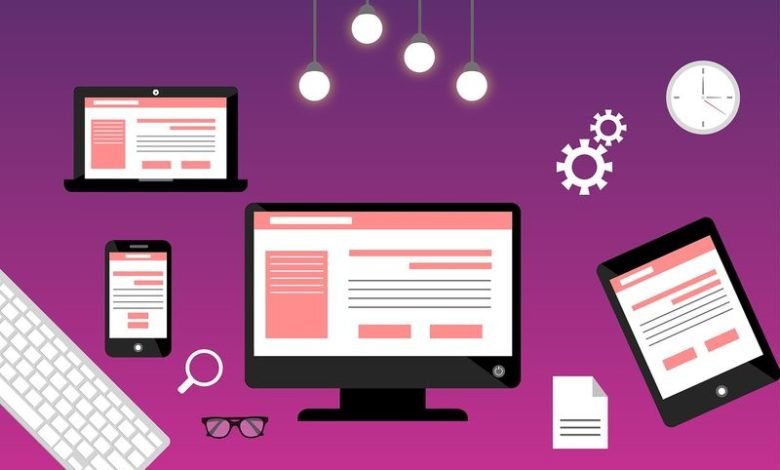 In today's highly competitive era, a website is essential for connecting with hundreds of thousands of potential and existing customers. Notwithstanding, only a well-crafted website design can keep visitors and turn them into customers. Various features are required to create a well-functional website that is beneficial for both the business and the consumer.
Design An Engaging Website
As said and surveyed by the most reputable web design Oakville companies, the most common reason people do not trust various websites is the design elements. Secondly, website content also plays a significant role in a website's success and failure. There are many elements responsible for distrust of a website, flashy and pop-up ads, unreadable or hard-to-understand contents, excessive images, to name some. Slow loading pages is also one of the major reasons for distrust.
Well, there are a few tried and tested design rules you should acknowledge when designing a new website or upgrading the existing one.
Today, simplicity has become a fundamental concept in modern web design. Modern website design doesn't contain unnecessary elements. Infect, people today enjoy a more pleasant browsing experience which has significantly improved in the past few years.
Keep reading to learn what features can help you make the most engaging website.
Keep the homepage layout simple. Keep the homepage layout simple if you want to create a compelling website. There are a plethora of pre-built design templates available. You can choose one based on your service or product for paid and free. In addition, the website builders like WordPress have made the designing process quite simpler. Pick a layout, browse other designs for reference and start creating an engaging layout.
Use a different design for each page. Many businesses use the same layout on each page. Uniformity is a good thing! But, to give your website a new fresh, exciting feel, you should think about having different layouts on each website page. For example, you can have the same layout on the products and services page, but make sure the blog's layout is different. A distinct layout will make the users feel that they are not going around the same site repeatedly.
Do not have too many designs and contents. You might think that every spot on your website page must have something. It is just a misguided belief from a design point of view. Having each inch of a website covered with some and the other thing, users are likely to get annoyed if they cannot determine where to start. However, white space is an appealing factor on each website page because it will draw users' attention from one page to the next.
Pick good color schemes. Color is the ultimate communication tool. People think or feel certain things when they are exposed to colors. The clashy color hues on your page can hinder user engagement on your website. It is ideal for sticking to two-color or three max pallets for your website. Your logo is the best point to start. Use shades that match your logo color.
Employ clear and readable fonts. Fonts should be in line with the purpose and look of your brand and website. A San-Serif font is considered to be the cleanest and easy-to-read font. Using the right font size is equally important. The size 16 point is the minimum font size you should have in the body text on your website. Smaller than this can make reading difficult if the operating system expands it. You can use font size a few points smaller than 16 or two to three points bigger for captions and labels. Be sure to test how the fonts look on different devices.
Make the design responsive. Mobile devices are a huge part of our lives. However, design a responsive version of the layout, in particular, to be mobile-friendly. Users can judge your website based on its responsiveness. If your website doesn't function well on mobile, it can dramatically reduce user engagement. The more you improve your website design for mobile users, the more visitors will stay on the site.
Have the design easy to navigate. A clear arrangement is essential to have a perfect website design. Each web page must be within reach through the navigation menu, no matter how. Most engaging websites have a pyramidal navigational layout where the menus start with general topics summarized into detailed subtopics. When the search engines easily crawl through your pyramidal navigational layout, every page on your website will get indexed faster, and your site will rank higher in the search results. Notwithstanding, the higher your website ranks, the higher the traffic will be because it will be easy for users to locate what they need.
Add contact details at an easy reach. Make your contact information readily available. The best spots could be the about us page visitors can reach through the navigation menu or the footer at the bottom of each page. The quick access to contact details increases the level of engagement of your customers. For instance, if customers cannot locate the contact details when required, they are more likely to get annoyed since they need some help to resolve some issue but cannot reach out to you. Besides, make a point that your contact details are accurate and consistent with other sites where you have your contact information, like Google My Business Listing. Having consistent contact details across the web will make you more reliable.
Choose an exact spot to put social media plugins. Social media plugins help users share the contents and posts on your website with ease. These plugins are the best option to increase presence on social media, generate brand recognition, bring more visitors to your site, create natural backlinks, enhance the UX on your site, and increase the brand's engagement. The ideal place for social media plugins is the top or bottom space on your website page next to or after the content or in the sidebars.
Include noticeable and different call-to-action buttons. The call-to-action buttons should be placed distinctly and noticeable. Call-to-action is often used to increase conversion. However, if you do not have it on your website, it could make it more challenging for the visitors to get engaged and covert. Therefore, the buttons should be easy to locate and understand. In addition, they ought to be customized to your target audience at every stage of your sales channel. Use compelling and actionable text for each call-to-action button and specify what you expect the users to accomplish for each button. Besides, add a live chat feature on your website. It will allow you to communicate with visitors, facilitate their queries, and help them through any intricate process.
Use contents that are easy to read and understand. The website contents should not be boring for the viewers. More scannable content will make it more engaging for the readers. Divide long blocks of tests into a few pieces of headers. Additionally, the more targeted keywords you use in the headers, the higher the rank in search engines. Use bulleted and numbered lists to break the texts and increase the readability and engagement of your content. Use more friendly, conversational, and positive language in your content. Not to mention, keep the paragraphs up to three to four lines so that the readers don't get overwhelmed by huge chunks of texts.
Make the best use of videos and images. People comprehend images more quickly than text. Infact, they are more likely to retain images after leaving the site. Besides, customers also prefer to build interaction with videos and images rather than text. Multimedia can share your content on social media platforms and other sites. You will quickly boost your social media presence and drive more traffic to your website if you include it in your content. With the help of infographics and images, you can easily showcase facts and statistics of your product or service. Moreover, you can walk viewers through step-by-step instructions and techniques via videos. Be sure that each video and image you use is relevant to the content you create and personalized to the visitors you are targeting.
Run tests on your website. Self-testing is crucial. It will help you address any element that is not up to the mark. Various online tools can get you the big picture about how your website appears and what improvements you require. Make adjustments to your website using the tools and evaluate what draws user attention and what doesn't. Be very attractive to customers' feedback to spot the issues your website might be experiencing. Find out what they have to say about their experience with your website. You can also send out surveys via email or social media.
Wrapping up
Creating an innovative and engaging website from scratch is not easy. Nevertheless, this piece of writing offered by a professional web design company Oakville provides you with the most effective ways to make your site more responsive. Follow these tips and stay assured that this piece of writing will help enhance your website. It will significantly improve your website and app performance now and in the coming years. Talk with the expert web designer today to increase engagement on your website. You can create an attractive website with a pro that draws more customers.