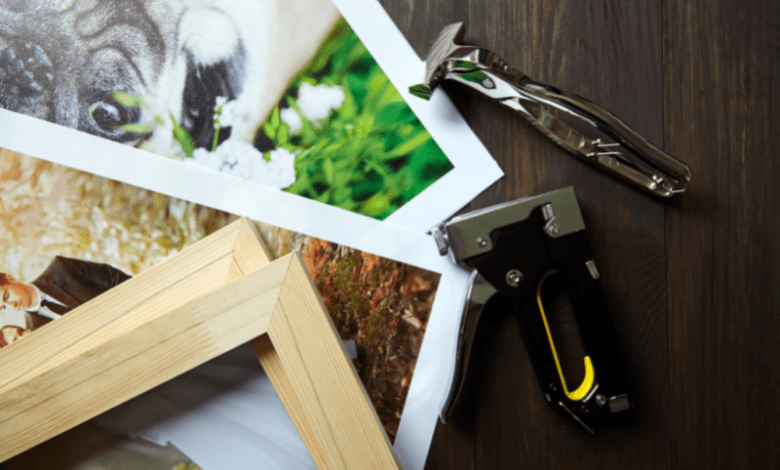 An office or cabinet is a place that people visit on a daily basis. It is important that this site is always pleasant to be in. Staying at work will be a torment otherwise. In addition, if you want your visitors to respect you excellently, you must create a pleasant environment in the office. If your clients must wait for a long time for a meeting with you, make their wait more pleasant. Allow your customers to admire the wonderful canvas prints you'll be exhibiting in the corridor.
Many companies prefer to hang abstract prints, but I prefer to hang prints with beautiful landscapes or mini still lifes. Abstract paintings are frequently hung in hospitals because it is believed that various interesting forms have a positive effect on patients' psyches and help them recover faster. However, abstract paintings are not necessary; for example, Winston Churchill's landscapes are very realistic and mysterious; you can look at his paintings for hours.
Winston Churchill Painting
Winston Churchill painted a lot of beautiful paintings. He was a very good politician, and also created amazing masterpieces during his free time, especially during vacations. One of these paintings could be hanging in your office. I really liked The Tower of Koutoubia Mosque print. This is a very beautiful and warm artwork. Looking at it, you seem to get into an oriental fairy tale, where it is very warm, there are a lot of delicious fruits and spices and you are traveling on a camel. This print will warm your soul and mind in winter and autumn, if it's cold, windy and rainy outside. There will always be summer and African heat in your home.
Abstract Prints
In that case, if you still prefer abstract paintings, it is better to buy Wassily Kandinsky abstract paintings. Prints with his paintings will look great in any room or office. Wassily was a very talented artist, he did not just draw pictures depicting interesting patterns, he believed that he was drawing music. All his paintings are filled with light and deep meaning. Looking at his paintings, you can hear beautiful classical music, of course, all these things will do your imagination.
Circles in a Circle Print by Wassily Kandinsky
For example, circles in a circle is a very interesting and fascinating painting. You can look at this canvas for hours and you will not get tired. If your thoughts are stacked, or you had a very hard day, then looking at this canvas print will update your thoughts and it will immediately become easier for you to manage with all problems. Also, if you are stuck in your thoughts, if you can't find a solution to some issue, then you need to stop thinking, abstract print will help you distract yourself from thoughts and you will easily solve all your problems.
Clyfford Still PH-125 (1948-No. 1) Canvas Print
If you want something simpler and more interesting, then maybe you will like this abstract print filled with yellow colors and different shades. This print is no less mysterious than circles in a circle. A large number of different shades can create the impression of some kind of duality. You might think that this painting has a second bottom. No wonder one of the richest people on earth bought the original of this painting for $ 30 million. You can buy a print of this abstract painting for little money, starting from $ 13.
If people come to your office and they have to wait for you in the reception room, then you need to entertain them with something. Probably you want positive-minded people to come to your office! You don't want angry people talking to you. You also probably want your customers to spend more money in your company. Prints will help you to positively set up your customers. Hang abstract paintings in the reception area and in your office and be sure that people will be more open to you.
Nighthawks Edward Hopper Print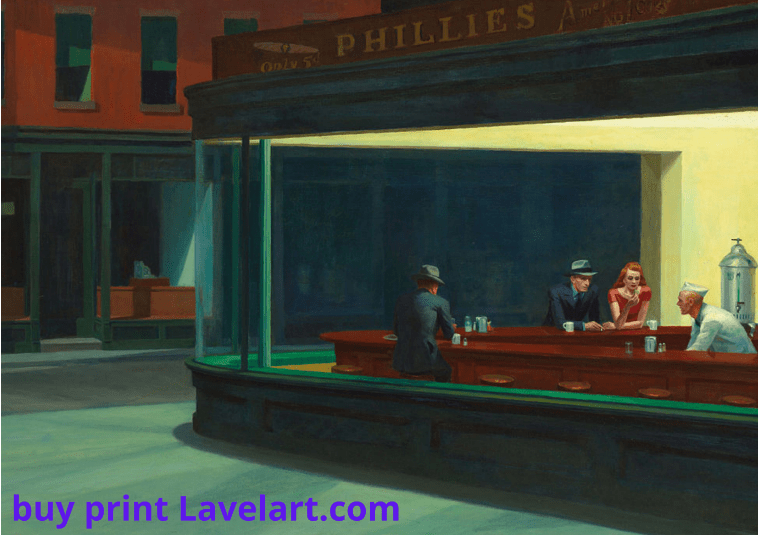 If your business is a bar, cafe or restaurant, then this print will fit your room. You can hang it in your office or in the bar itself, where people are sitting. This painting will undoubtedly create an atmosphere of coziness and comfort. Dark and slightly dull colors can calm the person who is looking at the print a little. The people depicted on the canvas are sitting in a night cafe and it seems that each of them has some problems of their own. It is clear from the artwork that each of them is worrying about something. This gives us free space for imagination. Someone can even put himself in their shoes for a while. For me personally, if I look at this print, I feel some kind of freedom – as if I don't have to go anywhere, no one is waiting for me, there is no need to hurry anywhere. So I can go to a night bar and sit there, I can talk to those night people.
Conclusion
Regardless of my advice, you need to think about which prints you like the most. No one but you will be able to decide this. However, you also need to think about the audience that visits you. What kind of clients do you have, adults or children, women or men. For example, you do not need to hang prints with abstract drawings in a rock bar. Or you don't need to hang naked women in a children's hospital.