Business
Franchise Your Way to Financial Freedom with Retail Businesses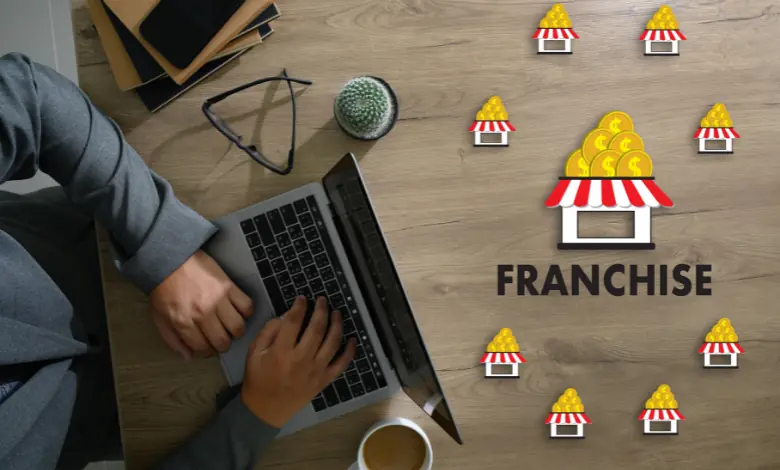 If you're seeking a path to financial freedom and entrepreneurship, franchising in the retail sector can be a powerful strategy. This article will guide you through the retail franchise for sale, highlighting its benefits, challenges, and the steps to make your franchising dreams a reality.
The Power of Retail Franchising
Retail franchising is a proven business model that enables individuals to own and operate their own retail businesses while benefiting from the established brand, support, and systems of a well-known company. This partnership between the franchisor (the parent company) and the franchisee (the business owner) can be a win-win situation.
Choosing the Right Retail Franchise
When considering retail franchising, it's essential to choose the right brand and industry that align with your interests, skills, and financial goals. Here are some steps to help you make an informed decision:
Identify Your Passions: Start by evaluating your interests and passions. What industries or products do you feel most passionate about? Your enthusiasm can drive your success.
Assess Your Skills: Consider your skills and experience. Do you have a background in retail, management, or marketing? These skills can be beneficial when choosing a franchise.
Financial Analysis: Carefully analyse your financial situation. Determine how much you can invest and how much you're willing to borrow. Keep in mind that franchise fees and startup costs can vary widely.
Market Research: Research the current market conditions and trends within the industry you're interested in. Identify the competition and demand for the products or services the franchise offers.
Talk to Existing Franchisees: Reach out to current franchisees within the brand you're considering. Their experiences can provide valuable insights into the day-to-day operations and challenges you might face.
The Franchising Process
Once you've chosen the right retail franchise, you'll need to go through a structured process to become a franchisee. This process typically includes the following steps:
Application: Start by submitting an application to the franchisor. This application will help them assess your qualifications and commitment to the business.
Franchise Disclosure Document (FDD): The franchisor will provide you with an FDD, which is a legal document containing detailed information about the franchise, its financials, and obligations. It's essential to review this document thoroughly and consult with a legal expert if necessary.
Franchise Agreement: If both parties are satisfied with the terms, you'll sign a franchise agreement that outlines the rights and responsibilities of both the franchisor and the franchisee.
Training: Many franchisors offer training programs to familiarise franchisees with the brand, systems, and operations. Take full advantage of this opportunity to learn from the experts.
Location Selection: Choose a suitable location for your retail business. This decision is crucial, as the location can significantly impact your success.
Business Setup: With the franchisor's guidance, set up your retail store according to the brand's specifications. This will often include store layout, interior design, and signage.
Grand Opening: The grand opening is a significant event for any retail franchise. The franchisor may provide marketing and promotional support to ensure a successful launch.
Summing up, a retail franchise for sale can be a rewarding path to financial freedom. It offers the advantages of an established brand, proven business model, and ongoing support, making it an attractive option for aspiring entrepreneurs. However, it's essential to carefully select the right franchise, understand the challenges, and commit to effective management and growth strategies. With dedication and the right approach, you can franchise your way to financial freedom and entrepreneurial success in the dynamic world of retail.
If you've found this article to be informative or motivating, be sure to explore our other related content for additional insights and stay connected for upcoming exciting updates.