Business
Empower Your Entrepreneurial Spirit with a Repairs Franchise
Ready to be the leader of your own venture? Investing in a repairs franchise could provide aspiring entrepreneurs with an excellent foundation for their business. Choosing to purchase a franchise, such as a repairs franchise, instead of starting from scratch can help you faster leverage your drive and commitment to success and make changes within your local area.
Let's investigate this opportunity further and learn more about the advantages that come from investing in a repairs franchise.
What is a Repair Franchise?
Becoming a franchisee can be an incredibly rewarding experience, offering entrepreneurs the unique opportunity to build their own businesses while taking advantage of established expertise and resources. By leveraging the power of a well-known brand name customers will come naturally – allowing you to optimize your profits!
8 Benefits of Having a Repair Franchise
Brand recognition is already established. Customers already know and trust the brand.
For example: If a hydraulic hose replacement franchise opportunity came along, you'd know that they already have an established brand, name, market, etc.
Proven Business Model: Why reinvent the wheel? The franchisor has already developed a business model that has been proven successful. Follow their established procedures and processes to ensure a higher chance of success.
Ongoing Support from the franchisor; training, marketing, and operational support.
Economies of Scale: The franchisor can purchase supplies and equipment in bulk which can lead to lower costs for franchisees and higher profitability.
Access to Technology: Franchisors typically invest in technology to streamline operations and improve efficiency.
Reduced Risk: Investing in a franchise is less risky than starting a business from scratch. The franchisor has already done market research and developed a business model that has been proven successful.
How to Choose The Right Repair Franchise For You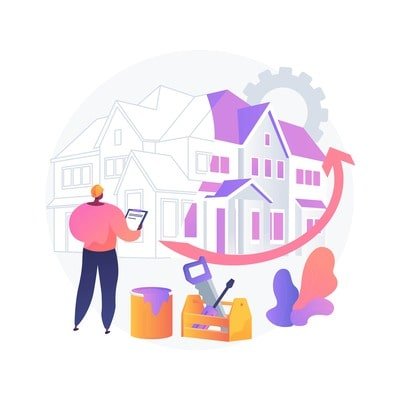 Finding the best franchise to pursue your entrepreneurial dreams can be a daunting task. With so many options, it's important to take time and do your research. To get you started, here are a few tips to help you make an informed decision:
Research
Before parting with your hard-earned cash to invest, be sure to conduct thorough research into different repair franchises by exploring the industry, business models, and track records of potential franchisors. Carefully assessing these variables will provide you with valuable insight into their investment prospects and maximize your chances for success.
Talk to Existing Franchisees
Interacting with existing franchisees can be an invaluable resource in understanding if a particular franchise is a right fit for you. Uncovering their experiences, successes, and challenges helps to inform your own decision-making process – from insights on the franchisor's support system to how they've handled various obstacles along their journey so far.
Attend Discovery Day
Discovery Days provide a wealth of knowledge and insight. By visiting the headquarters of potential franchisors, future business owners can gain an understanding of how their chosen brand operates – from its culture to its support system – and have all questions answered in person by members of the team.
Review the Franchise Disclosure Document (FDD)
Before making a franchise-related decision, a perusal of the Franchise Disclosure Document (FDD) is imperative. This crucial legal document furnishes comprehensive information about the franchisor and outlines fees, royalties, and any support that can be anticipated from them.
Potential franchisees must pay close attention to these details before proceeding in order to make an informed choice.
Consider Your Passion
With a passion-driven franchise, success is just the start! Find something that speaks to your interests and ignites enthusiasm. You can reach new heights by aligning what you love with the right business opportunity – no matter how wild or unique it may be.
Evaluate Your Financial Situation
Is there enough capital available? Think carefully about the sizeable initial investment as well as any ongoing royalties and fees that must be paid overtime – all of which may affect your long-term success.
Conclusion
Aspiring entrepreneurs can look to a repairs franchise for an inspiring opportunity to jump-start their business journey with dependable backing. It is imperative, however, that you thoroughly evaluate the various franchises available and consult established franchisees before making any decisions in order to ensure it aligns perfectly with your ambition and values.
Goodluck!