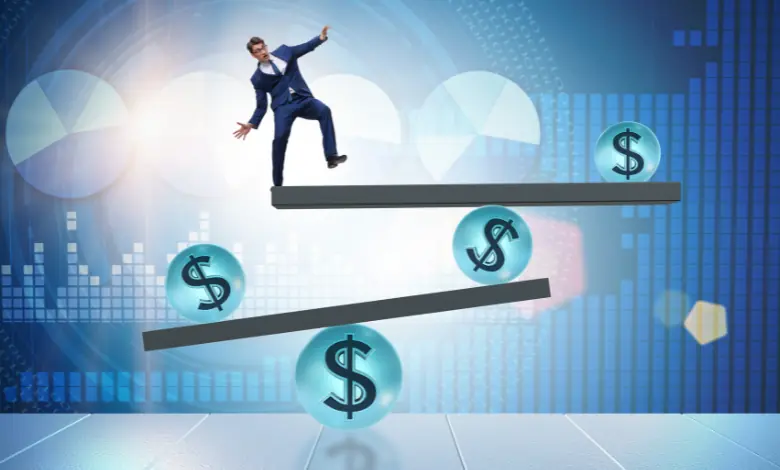 The life of a small business owner is a constant whirlwind of activity. Among the many facets demanding attention, financial management is a significant player, often posing daunting challenges. The daily grind includes sending out professional invoices, creating accurate estimates, managing recurring transactions, and keeping an eagle eye on expenses. These are not just tasks but essential cogs in the machinery of a successful business operation. However, they can feel like a tight leash holding back the growth trajectory, especially when time could be better spent on core business activities.
The market is saturated with accounting software all vying for attention with the promise of simplifying the financial maze. Yet, finding a tool that resonates with the specific needs of a small business owner or a solopreneur is a quest in itself. The ideal solution would be intuitive, user-friendly, and powerful enough to handle diverse financial tasks, all without demanding a steep learning curve.
The search led me to Invoice Crowd, a platform touting itself as a comprehensive invoicing and financial management solution. It caters specifically to small business owners, digital agencies, freelancers, and solopreneurs. The bouquet of features like Automated recurring transactions, Split payments, and Recurring expense tracking sounded promising. Moreover, its claim of addressing the unique requirements of different industries was a refreshing change, showing an understanding of the need for flexibility and customization in managing finances.
The prospect of a single tool that could seamlessly blend various financial operations, from invoicing to expense tracking and reporting, was appealing. It held the promise of being a solution capable of streamlining the financial hurdles faced daily.
Embarking on the Invoice Crowd Journey
Setting up an account was a breeze, requiring only basic information, swiftly followed by creating a business profile to personalize financial documents. This process was intuitive, allowing for multiple business profiles, ideal for managing finances across different entities. Customizing settings to align with my business branding was easy, ensuring a professional appearance on invoices and estimates. Upon login, I encountered a clean, well-organized interface. The design was sleek with a well-structured menu, making navigation intuitive. The platform's minimalistic approach eliminated any potential overwhelm, with self-explanatory icons and logical layout. Accessing Invoice Crowd on various devices was seamless, promising flexibility and on-the-go access to financial data. The initial interaction hinted at a user-centric design, comparable to some industry leaders, aligning well with my preference for an organized digital workspace. This positive first impression laid a solid foundation for further exploration, with hopes of finding solutions to streamline my financial management process.
Tackling Real-Time Invoicing and Estimates
The efficiency of invoicing and estimation is pivotal for smooth business operations, especially for small entities and solopreneurs. Before Invoice Crowd, generating invoices and estimates felt cumbersome. However, it brought a sense of ease to this process. The platform's invoicing feature was intuitive from creation to customization and sending, offering various templates adaptable to my brand aesthetics. The addition of custom fields allowed for the inclusion of specific information, making each invoice comprehensive and professional.
Sending invoices was simplified to a few clicks, and the late payment reminders automated the follow-up on overdue payments, saving time and adding professionalism. A standout feature was the auto-conversion of estimates to invoices upon approval, streamlining client approvals and the transition from project estimation to payment collection. This feature was instrumental in dealing with larger projects with multiple estimates and approvals, reducing back-and-forth, and enhancing client interactions.
Invoice Crowd's auto-convert feature reflected a well-thought-out design aimed at simplifying client approval and invoicing processes, comparable to the effectiveness seen in industry-leading software. In the sphere of invoicing and estimates, their offerings transcended mere document creation; they provided a seamless, professional experience crucial for small businesses and freelancers aiming to make a significant impact.
Streamlining Recurring Transactions
Managing ongoing transactions is essential for many small businesses and freelancers, and if not handled efficiently, it can be a source of stress. Prior to using Invoice Crowd, handling these transactions manually was a monthly hassle. However, their recurring invoice feature transformed this into an automated, well-organized process, saving precious time and reducing errors.
Setting up recurring invoices was straightforward, with options for manual or auto charge, catering to different business and client preferences. The manual charge sends the invoice to the client for review and payment, while the auto charge automates the payment process, ensuring timely payments.
Additionally, managing recurring expenses was simplified, making it easy to track monthly expenditures. Compared to previous manual or software-driven methods, the difference was substantial. Other software lacked the flexibility offered by them, particularly the choice between manual and auto charge options.
The automation of recurring transactions was comparable to, if not better than, what some industry leaders offer. The ease of setup, flexibility in payment options, and professional invoice presentation significantly improved managing ongoing transactions and maintaining positive cash flow. This feature isn't just a tool; it's a solution that addresses real-world challenges with a blend of simplicity and professionalism that's highly commendable.
Tailoring Transactions with Custom Fields and Templates
The custom fields feature is a simple yet robust tool, allowing for the addition of extra information on invoices and estimates like project codes or client IDs, adding a layer of professionalism and personalization.
Moreover, the flexibility to customize invoices and estimates using various templates felt like having a branding tool embedded within the software. These templates facilitated color customization, business logo inclusion, and label alterations to echo the brand's language, ensuring a coherent brand representation in every transaction.
The exhilaration of crafting a personalized invoicing process cannot be overstated. The generic transaction days are behind, and now every invoice and estimate exudes the brand's essence, showcasing a professional yet personal touch.
Comparing this experience to past software-driven methods, the distinctive advantage of Invoice Crowd is undeniable. The customization isn't merely superficial; it's thorough, reflecting a profound understanding that every business has its unique fingerprint.
In a realm where client retention is paramount, these personalization facets provided by them transcend mere aesthetics or branding; they are about forging and nurturing relationships. It's a feature that holds value beyond just the digital interface, resonating with the core essence of client-centric business operations.
Enhancing Payment Flexibility and Timeliness
The inconsistency and delays in payments are notable hurdles in managing a small business or freelancing venture. These delays have a ripple effect, disrupting cash flows and, consequently, operational efficiency. Discovering the versatile payment features  felt like unearthing multiple solutions encapsulated in one platform.
Their multiple payment gateway integrations embody its grasp of diverse payment preferences, offering a spectrum of payment options to clients. This versatility simplifies the payment process, aligning with clients' preferred payment methods. Additionally, the split payment feature is an ingenious touch, enabling clients to divide their payments into smaller, manageable chunks, promoting timely payments while easing their financial commitment.
The late fees feature, aimed at overdue payments, fosters a sense of urgency among clients to settle their dues punctually, markedly reducing overdue payments and ushering in a predictability in cash inflows.
Managing payments transitioned from a daunting task to a streamlined process. The centralized system, together with an array of payment options, not only hastened the payment collection process but also offered a lucid view of the financial standing at any moment. This shift of focus from chasing payments to core business operations is monumental, epitomizing the smart, efficient financial management facilitated by Invoice Crowd, addressing the tangible challenges encountered by small business owners, freelancers, and digital agencies.
Collaborative Work Environment
The team feature is a gateway to enhanced collaboration and streamlined financial management, ensuring continuity even in a team member's absence. It transforms individual efforts into a coherent, collective endeavor towards better financial health of the business. Real-time updates and well-organized data within the platform allow seamless picking up from where left off, nurturing a culture of collective responsibility.
This isn't merely about collaboration but efficient, meaningful interaction that drives informed, data-backed decisions. The shift from a disjointed to a well-coordinated financial management routine is smooth, underlining their value beyond just invoicing.
Customizable access levels extend operational flexibility, letting team members manage expenses, create and send invoices/estimates, and handle items, embodying the collaborative ethos in financial management. This feature resonates with the real-world collaborative needs of small businesses and digital agencies, making them not just a tool, but a reliable companion in the financial journey of a business.
Simplifying Accounting and Reporting
Delving into their accounting features unveiled a user-friendly interface aiming to demystify the often daunting realm of accounting and reporting for small business owners and digital agencies. The platform is tailored to provide accurate financial tracking and reporting, vital for informed decision-making.
Unlike traditional methods or other software that may pose a steep learning curve, Invoice Crowd offers an intuitive setup. It transcends mere transaction recording, offering insightful, easy-to-understand financial insights.
Generating crucial financial statements and reports became a seamless endeavor. Be it the profit & loss statement, balance sheet, or other pivotal reports, a few clicks were all it took to obtain them. This ease of operation also translated to analyzing financial data, making month-end financial reconciliation less of a chore and more of an insightful activity.
The platform's ability to automate report generation not only saved precious time but also provided a robust yet simplistic tool for assessing performance and future planning.
Concluding Impressions
Embarking on the Invoice Crowd journey significantly transformed my business's financial management. The platform alleviates common challenges faced by small business owners, solopreneurs, and digital agencies, showcasing a deep understanding of user needs. Its features have notably reduced administrative overhead, automating tasks like recurring invoices and late payment reminders, freeing up time for strategic growth initiatives. Beyond time-saving, Invoice Crowd enhances accuracy, reduces manual errors, and simplifies complex financial data into understandable insights. I highly recommend others in similar business domains to explore them. Its blend of simplicity, efficiency, and tailored features is invaluable for any entrepreneurial journey. Try Invoice Crowd for your business.
In conclusion, be sure to check out the resources and insights provided above to enhance your understanding and make informed decisions. Happy exploring!