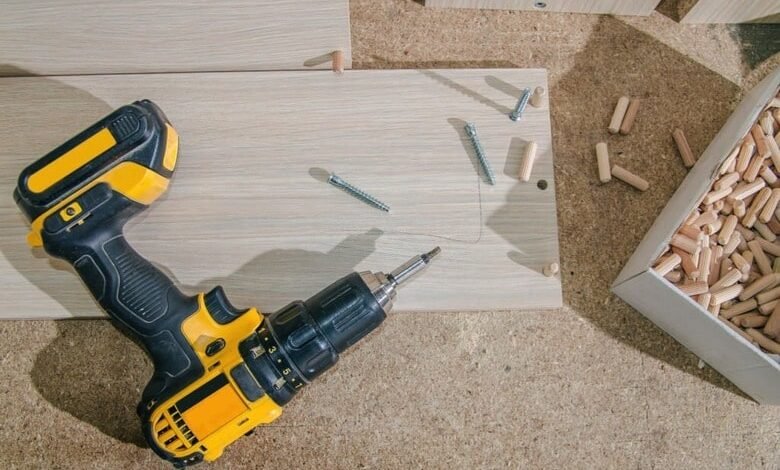 For the budding DIY enthusiast, nothing fills the heart more completely than a whole weekend to dedicate to home improvement.
So, with your wrench and toolbox at the ready, here are some easy DIY installations to complete over the weekend.
Get Your Paintbrush Out!
When it comes to DIY projects that serve to improve the overall aesthetic appearance of your home and backyard, there can be no simpler endeavor than to give your front door and fences a fresh lick of paint.
For smaller gardens and properties, it is more important to stick to lighter, pastel colors that will simultaneously serve to maximize the amount of sunlight throughout the day and not make the space feel dark and constricting.
You could also consider painting a new focal wall in your bedroom, again remembering that the aim of the game is to maximize the amount of light that reaches the space.
Replacing Loft Insulation
Another fairly simple task, but one that will take time to complete properly and thoroughly, is to replace and upgrade the loft insulation within your property.
Not only will this keep your property safe, or at least drastically reduce the chance of pest evasion, but it will also serve to reduce your household energy bills as you will be losing less heat through the top of the house.
Other effective ways to reduce your energy bills each month include:
Upcycle Old Plant Pots & Garden Benches
If you have decided you would instead like to dedicate a summer weekend to improving the garden and backyard rather than your interior living spaces, then why not try your hand at upcycling?
Essentially, the term upcycling refers to taking an old, tired, and even weathered or broken piece of furniture or other item and giving it a new lease of life. For example, if you have one or more pieces of garden trellis leaning against the wall of your garden shed, take some old plant pots, give them a new lick of paint, and attach them with nails to the trellis, making for a piece of focal wall art of living plants.
Add Decorative Woodwork in the Bathroom
Not only is the addition of decorative woodwork an inexpensive way to entirely transform your bathroom, but it can also be done in the space of a weekend.
The trends and fashions in interior design, especially when it comes to bathrooms and kitchens, have made quite a dramatic move from pastel colors and understated aesthetics to more ostentatious designs in recent years.
You could choose from any number of ornate paneling designs for your wooden tiles or slates. From Victorian and Regency designs to Edwardian and Georgian, there are many ways to install wooden paneling and make your bathroom a period paradise.