Finance
Dubai Ranked Second Among The World's Crypto-Ready Cities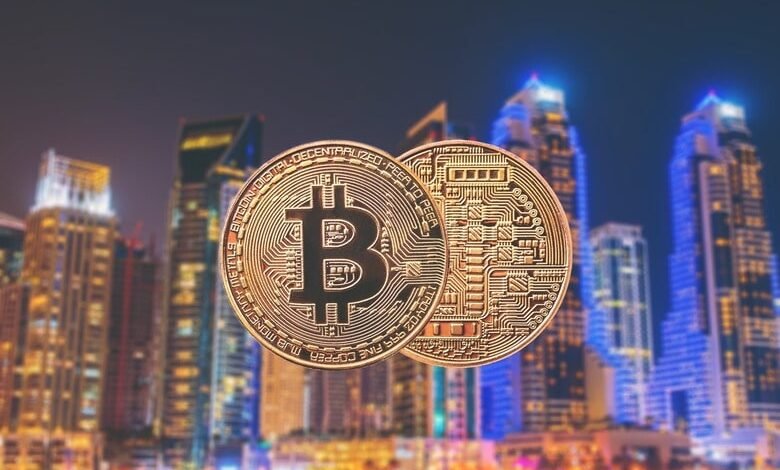 Dubai is renowned globally for its outstanding accomplishments – architectural feats, artificially-created isles, luxurious lifestyle, and avant-garde technology. So it came as no surprise that the most populous city in the UAE was also placed second on the list of cities most prepared for cryptocurrency.
Only London outperforms Dubai, owing to its thriving start-up culture, solid financial infrastructure, and stable business environment. But what does this entail for the 3,5 million people that live here? That is the theme of today's article, so scroll down to learn everything about it.
Criteria Taken into Consideration
The ranking for most crypto-ready locations in the world was conducted by a UK cryptocurrency taxation start-up called Recap. To establish the ranking, they took into consideration 8 essential aspects:
Quality of life
Number of people with crypto-related jobs
Cryptocurrency-related events
Number of crypto companies
Number of cryptocurrency ATMs
Percentage of GDP spent on R&D
Tax rate of capital gains
Crypto ownership
What Contributed To Dubai Taking Second Position?
Dubai has been pushing to become a leading cryptocurrency and blockchain center in the Middle East for quite some time now. More specifically, there were multiple laws passed to favor crypto exchange operations in the city. Furthermore, a study conducted by YouGov shows that almost 7 in 10 adults within the UAE are interested in crypto.
One of the initiatives launched by the local authorities that helped Dubai rank second is the launch of the Emirates Digital Wallet (EDW). The EDW is a secure platform for residents of Dubai to store, transfer, and exchange digital assets, including cryptocurrencies. The EDW is a result of a partnership between the government of Dubai and Emcredit, a subsidiary of the Dubai Department of Economic Development.
Another key aspect that makes Dubai an ideal place for crypto investments is the 0% tax. Therefore, it's no surprise that many foreigners choose this city when it comes to investing in crypto or launching blockchain technology companies. It should also be noted that the city has over 772 crypto companies from which residents can choose to find a career in the niche. Last but not least, Dubai's quality of life index is 175,84 – 7th in the world.
Cryptocurrency and Online Gambling
As you already know, the main reason for cryptocurrencies' popularity is their anonymous and decentralized transactions. Therefore, besides crypto start-ups, exchanges, and other companies that put blockchain technology to great use, these digital currencies are ideal for UAE citizens that like to enjoy an occasional online casino game every now and then.
It's no secret that Dubai has very strict laws when it comes to online gambling in any form, due to Islam. However, in a city that is so technologically advanced, players can always find loopholes to access casinos in complete privacy and anonymity. Especially with the around 9 million ex-pats living there that have no religious interdictions when it comes to gambling.
Crypto transactions allow casino enthusiasts within the city to access international operators without worrying about any repercussions. The privacy offered by Bitcoin, Ethereum, and other coins is often preferred to traditional payment methods, and they also come with the added benefit of faster transactions.
Benefits of Cryptocurrency Casinos
When compared to a typical online casino, operators who accept crypto transactions have various advantages that gamers are not necessarily aware of. For starters, you won't have to worry about selecting a payment option that is appropriate for your location. Crypto may be used practically everywhere in the world, and transactions are approved promptly and without fees.
If you'd like to try a few casino games with crypto but don't know where to start, you can always rely on www.arabic-casinos.org for guidance. It's one of the most reliable and secure sites for accessing top crypto games and bonuses. Read exhaustive reviews, access valuable guides on how to make the most of your casino experience, and learn how to claim the best rewards available.
Final Thoughts
Dubai's efforts to promote cryptocurrency use and blockchain technology have paid off. Taking second place as the most crypto-ready city globally is the only proof needed in that direction. With its pro-blockchain stance and continued efforts to promote the use of digital currencies, Dubai continues the road to becoming the world's first blockchain-powered government.