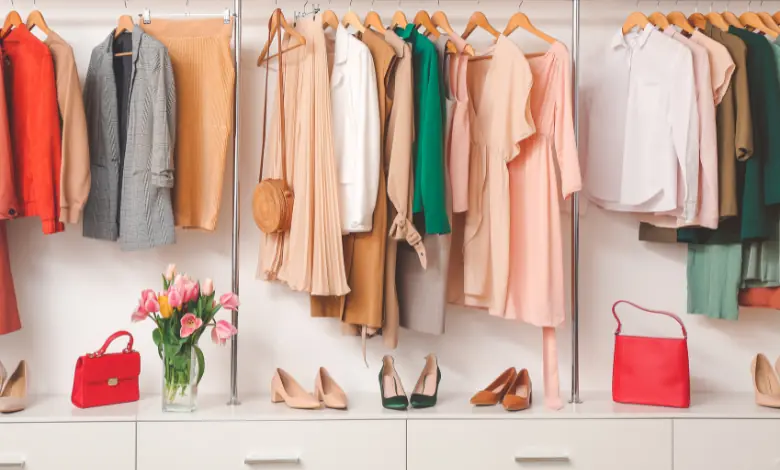 Dressing for success is not just a saying; it's a philosophy that can significantly impact your professional life. Your work wardrobe plays a pivotal role in making a solid impression and exuding confidence in the workplace. For women, building a stylish work wardrobe is both an art and a necessity. This article will explore the essential women workwear basics that every professional should have in their closet.
1. The Classic White Button-Up Shirt
The classic white button-up shirt is a timeless staple of professional attire. This versatile piece can be paired with skirts, slacks, or even jeans for a polished look. Whether you're attending a business meeting or a casual Friday at the office, a well-fitted white shirt is a must-have. Invest in a high-quality one that fits your body shape well to exude professionalism effortlessly.
2. Tailored Blazers
A tailored blazer is a cornerstone of a stylish work wardrobe. It immediately upgrades any outfit and adds a touch of sophistication. Opt for neutral colours like black, navy, or grey to ensure versatility. A well-fitted blazer can be worn over dresses, blouses, or even with a simple T-shirt and jeans for a smart-casual look.
3. Pencil Skirts
Pencil skirts are flattering and feminine while maintaining a professional appearance. They come in various lengths, but knee-length or just below the knee is a safe and classic choice for the workplace. Pair them with blouses, tucked-in shirts, or even sweaters in the colder months for an elegant and comfortable outfit.
4. Tailored Trousers
Invest in a pair of well-tailored trousers in a classic colour like black, navy, or grey. These are the foundation of your work wardrobe and can be mixed and matched with various tops and blazers. Look for a fit that flatters your body shape and provides comfort throughout the day.
5. Shift Dresses
Shift dresses are a go-to choice for professional women. They are effortless, stylish, and comfortable. A well-fitted shift dress can be worn on its own or layered with a blazer or cardigan for a polished look. Opt for solid colours or subtle patterns for a timeless and adaptable addition to your closet.
6. Comfortable Heels
Comfortable heels are essential for any professional woman. Opt for classic styles like pumps or block heels that provide both style and comfort. Neutral colours such as black, nude, or navy can easily complement various outfits. Invest in high-quality footwear that can withstand long days at the office.
7. Statement Accessories
Accessories can elevate your workwear and add a touch of personality to your outfits. Invest in statement accessories like a statement necklace, elegant earrings, or a quality watch. These pieces can effortlessly transform a simple outfit into a chic ensemble.
8. Tote Bag
A professional tote bag is a practical and fashionable addition to your work wardrobe. It should be spacious enough to carry your essentials, like a laptop, documents, and personal items. Look for a design that aligns with your style while remaining functional and durable.
9. Blouses and Shirts
In addition to the classic white button-up shirt, stock your wardrobe with a variety of blouses and shirts in different colours and patterns. These versatile tops can be paired with skirts, trousers, or jeans, allowing you to create numerous outfit combinations.
10. Neutral Cardigans
Cardigans are perfect for layering and adding warmth to your outfits. Opt for neutral colours like beige, grey, or black that can be easily coordinated with other pieces in your wardrobe. Throw one over a dress or pair it with slacks and a blouse for a cosy yet professional look.
Conclusion
To build a stylish women's workwear wardrobe, you need to invest in timeless and versatile pieces that you can blend and match to create a range of professional looks. Remember, a well-curated work wardrobe is not just about fashion; it's about presenting your best self and making a lasting impression in your professional endeavours. So, start building your workwear basics today, and watch your confidence soar as you conquer the corporate world with style.
To wrap up, make sure to visit our website to access further informative content related to this topic.