Education
Best Use of Current Affairs Quiz for Competitive Exams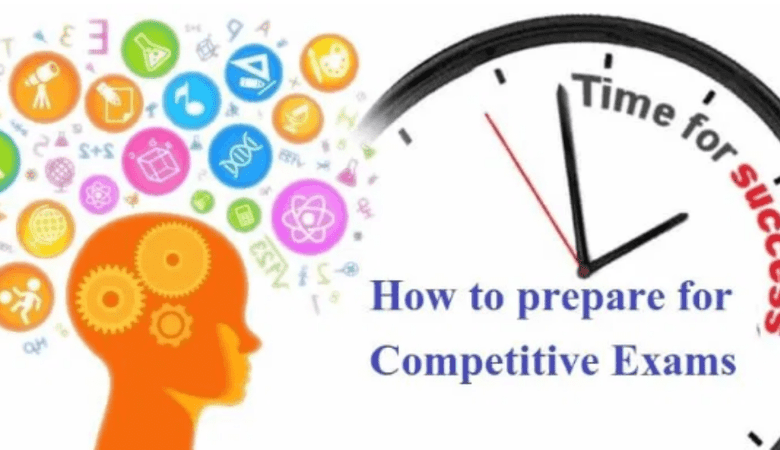 Current Affairs has become one of the important sections of most of the competitive examinations including India's eminent examination of Civil Services. We have seen an upward trend in questions asked from current affairs and there are various sources of its preparation like Current Affairs Quiz, monthly magazines and newspapers. We lay on emphasis on quizzes as that is the best source of revision and retention. Here you will read how one can utilize the quizzes for current affairs practice for UPSC Exam.
Importance of Current Affairs in Government Exams
Now as we know that a job in the government sector is highly desired by lakhs of candidates, hence to give an edge to your competitors, one needs to focus on the current exam patterns of the different examinations. We are taking a case of Civil Services Examination. Candidates need not worry as the same approach can be used for all other examinations.
In Civil Services Examination (CSE), the exam pattern is such that prelims, mains and interview — these all stages demand exhaustive information on current affairs. While Prelims has an objective nature; Mains is subjective and Interview is a personality test.
We will tell you the best use of current affairs quiz for each of these stages:
1. Current Affairs and Prelims Examination
The preliminary examination of the UPSC CSE examination has 100 questions of 2 marks each. Questions are asked from subjects like – History, Polity, Geography, Economics, Environment, Science and Art & Culture. Apart from this current happenings in India and around the world is also asked. Here comes the role of current affairs. Now, an aspirant should not separately prepare for current affairs but should try to align it with the subjects of the examination. It is evident that any historical, political, economical, environmental and scientific developments will be related to the syllabus of the subjects. Hence, you are required to complement the examination preparation.
This year, UPSC Prelims is due for 4th October 2020 hence, an aspirant should be totally aware of latest current affairs 2020 along with the 2019 news.
2. Current Affairs and Mains Examination
Mains Examination in the UPSC CSE has nine papers. To quickly recall, these nine papers are:
2 Language Papers (Qualifying in nature)
4 General Studies Papers
2 Optional Papers
Essay Paper
Now, all the general studies papers will have a few questions which will target current affairs as majorly seen in Mains GS-II and Mains GS-III. For example, GS-II has polity and international relations as major subjects. These two subjects are current affairs-oriented. Hence, it becomes imperative for candidates to focus on current affairs for this stage of the CSE.
How to Use Current Affairs Quiz for Practice
After knowing the importance of current affairs for all levels in the CSE, an aspirant should know how to best use the current affairs quiz. Read below the approach/steps to the quiz practice:
Newspaper Reading – The reading of daily newspapers is unavoidable. These are the best source of current affairs, latest updates and developments related to any and every event happening in and around the world. Once you are religiously following the newspapers, you have better scope to use the quiz.
Current Affairs notes-making – As important as it is to read the newspapers, it is equally important to make notes out of that. Once you develop the habit of notes-making of all the national and international events relevant to the examination, you can easily move on to step 3 which is brushing up on the concepts using periodic revisions.
Revision of current affairs notes – Once you are following up with the latest news, and since most of the examinations focus on a year and half old news; you need to focus on revisions. And the best source to revise latest developments are through current affairs quiz.
Enrol to a good current affairs quiz available on online platforms. There daily, weekly and monthly quizzes which you can focus at. With these daily and weekly quizzes, you can easily brush up on your notes and know how much you are able to retain while answering questions.
Attention to all the subjects are important to sit for any government examination. Candidates should be flexible to change their approach towards their preparation style whenever required. AS of now, current affairs are very important for the examination, hence aspirants should not miss on current affairs quiz. This will help them to remain confident on the D-Day.
Along with practice of subjects, aspirants should also keep on practicing good health, confidence and smart work. When an aspirant has a combination of all these tangible and intangible qualities, he/she is sure to succeed in any competitive examination.