Real Estate
5 Best Locations To Buy A Property In Hawaii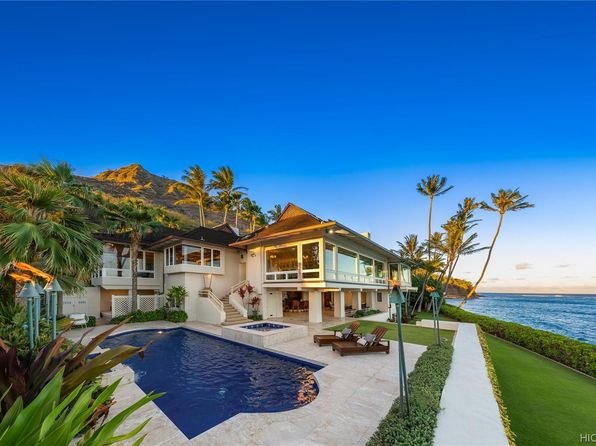 So you have decided to move to Hawaii. Well, first of all, congratulations!
When you move to a new place, the first thing you worry about is finding a place to live in. In this case, some would want to buy a new place of their own, while others may want to rent it. But we are not here to decide that for you. In this post, we will talk about the best five locations where you can buy a property in Hawaii.
Hawaii itself is a beautiful place. It's a heaven on earth for people who love beaches. From beautiful cities to beaches in Kihei on Maui, there are so many possible locations where you can buy your new property. So without wasting time, let's get started.
Top Locations To Buy A Property In Hawaii
Here are some of the best locations where you can buy your new house in Hawaii:
Maunawili
There's no doubt that Maunawili is one of the best locations to live in Hawaii. It is located on the island of Oahu, north of Honolulu. Although the place has a strong coastal vibe, it is a suburban area. Given the fact that this is one of the top places to live in Hawaii, the prices of properties are a bit high. The good thing is most of the properties located here are modern and spacious. Some of them also come with garden areas, tennis courts, and swimming pools.
Kailua
Kailua is yet another place where you can buy your dream house. Residents love this place for a variety of reasons. One of the many reasons would be the vast transport network. Also, it is one of the safest neighborhoods to stay in. It makes life a lot easier as you can access any place at any given time of the day. The place is also quite popular among visitors. But unfortunately, the prices of the properties are high. So unless you are loaded, it's hard to afford a property in this place.
Honolulu
Do we even have to introduce this place to you? It is one of the most popular places to live in Hawaii. Located on the southern shores of Oahu, you can find the house of your dreams in this place. The city of Honolulu is bustling with life. The vibrant lifestyle of residents attracts tourists from all over the world. If you love the city life and have a soft spot for beaches too, this place is for you. If you are unable to afford a house, you can find a lot of rented properties here.
Ocean Pointe
This coastal town is the home of 11,000 people. It is midway between Kailua and Waikele in terms of the value of homes. Property prices in the area start from around $539,000. The prices are steep, but if you are determined to buy a house here, you will surely work it out. The houses in Ocean Pointe are located close to the sea and other important areas.
Kapolei
Lastly, we have Kapolei which is probably second best after Honolulu. The houses and condos are simply beautiful. But the cost of living in Kapolei is high. However, it is still comparatively lower than Honolulu. The place has a population of around 18,737. You should be informed that there are fewer jobs in the area.
So these are some of the most amazing places to live in Hawaii. Agreed, some of these places are too expensive, but if you could work it out financially, you will be living your best life.