Fashion
A Complete Guide to Understand Why Streetwear Fashion is Still Trending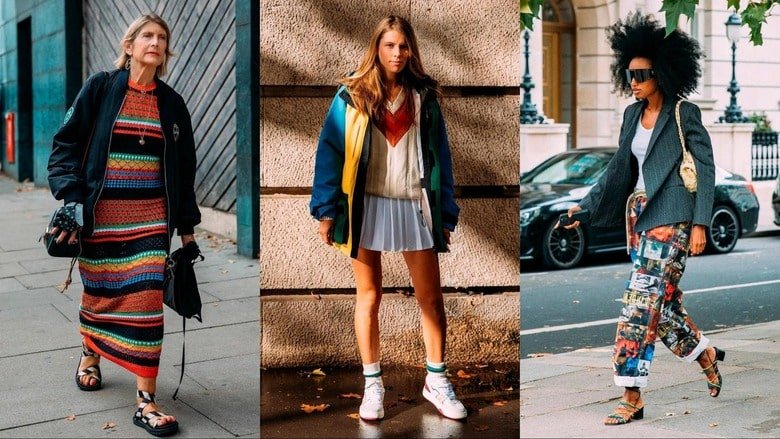 The rise of streetwear can be considered as more of a lifestyle than just a passing fad. One of the most successful sectors in the world is the streetwear sector. Many people think that streetwear is the upcoming fashion revolution and will continue to develop.
The fans of popular culture, according to fashion experts, are where streetwear first appeared and continues to be popular today. Individuals enjoy dressing comfortably but still looking stylish. This definition covers the elements that support the development of the streetwear sector. This industry is following the current trend of combining comfort and fashion. Additionally, the streetwear industry's fan base spans various ethnicities, subcultures, socioeconomic statuses, and geographic regions, ranging from rural to metropolitan. One of the key factors in the streetwear industry's enormous success is its diversity.
Most street fashion enthusiasts are between the ages of 22 and 30. Also, they are a part of a subculture that gives them a feeling of self and social integration. This article will therefore assist you in comprehending why this fashion trend is still popular.
Origin of streetwear fashion
Location is crucial to comprehend the origins of streetwear, much like it is for Asian streetwear fashion. Now, when it comes to specifically 'streetwear,' Southern California is credited as the birthplace of this fashion. In the 1980s, a surfer started selling t-shirts with the same printed design as his surfboards to advertise his company. It eventually started to serve as an example for others. Streetwear trend was born as a result.
In the 1990s, New York's skating businesses caught on to the craze and began printing their goods in the same manner as the surfers. Sneaker culture represented the next significant advancement in the streetwear sector. In the early 2000s, influential people, famous people, and models were all spotted advertising pricey trainers.
A new style of upscale streetwear gained popularity in the 2000s. The market was inflated by the younger generation's promotion of streetwear. As a result, streetwear culture was quickly adopted by the fashion industry and luxury labels like Nike, Gucci, and others.
Now, you need to understand why people opt for streetwear. What is the reason that it is loved and chosen by people. Here are the reasons listed below that will make you understand the growth of this fashion trend.
The Art of Self-Expression in Clothes
In the past, only a small number of people were interested in streetwear and were the only ones who knew what to buy and where to acquire it. The streetwear sector encompasses a wide range of items, including designer t-shirts, trainers, large sweatshirts, baggy pants, and more. Consumers invest a significant amount of time in buying these kinds of apparel. They are willing to stand in lengthy lines outside of stores and even pay more for these items. The integration of casual apparel and community development is a significant aspect in the success of the streetwear sector. Leading brands in the sector place an emphasis on fostering communities in addition to sales figures. The focus of streetwear fashion is self-expression through the newest styles.
Moreover, exclusivity is a key component of the streetwear business strategy. As pricey luxury labels controlled the market, streetwear appeared as the antithesis of the accepted conventions. The industry that competed with the high-end brands was transformed by this exclusivity. The gender bias that was predominantly present in the fashion business was also encouraged by this style of casual apparel. Therefore, we can observe the change today because guys began taking fashion and apparel more seriously as streetwear fashion became more popular.
As a Cultural Phenomenon, streetwear
The four pillars of comfort, scarcity, pop culture, and status symbol are the main supports of streetwear. Sweatshirts, joggers, trainers, hoodies, and other clothing items are considered streetwear. The fashion industry was impacted by street fashion's humble beginnings as an underground movement that eventually became a cultural phenomenon. Everything from designing to creative development to marketing and distribution saw a dramatic change. Without considering any socioeconomic fundamentals, it involved many people and gave a fresh perspective.
The product's rarity makes the brand exclusive, which keeps it in demand for a long time. Streetwear has become the newest fashion for everyone, yet it is typically associated with menswear like jackets and formal attire. Numerous well-liked t-shirts and accessories are based on either vintage items or cutting-edge works and designs.
Need for Streetwear Clothes Worldwide
The streetwear company keeps coming up with new ideas. Streetwear trend now appeals to a much broader demographic. Streetwear regulations have changed in some crucial areas in foreign countries including China and Korea. Streetwear inclusion is increasingly a common strategy for significant companies, such as venerable luxury houses and mall retail chains. There are many different people who comprehend the style. Yet, the original streetwear standards are still in place.
Luxury streetwear is currently popular, which highlights the unique influence fashion has on our purchase decisions. A logo or symbol on our expensive trainers or clothing conveys more than just the name of the company that makes it. An item of apparel with a designer label conveys exclusivity and distinction.
These extortionate designations signify a social position that corresponds to your degree of income and personal ideals. Streetwear also acts as the cultural environment of the present in reverse. As the consumers who wear it change, so does street fashion. The inclusion of the sector is crucial to its success. Streetwear is always regarded as being produced or worn by people of colour, inclusive of all sizes, and genderneutral.
Conclusion
Hip-hop predominantly impacts streetwear, as is obvious. Rap became a global craze in the 1980s and 1990s when tracksuits, bucket hats, gold chains, and white Nikes entered the scene. With no restrictions on how they can be worn, hoodies, T-shirts, and shoes continue to be the most popular streetwear products. Yet, respondents from the industry said that all three of these items sold at a similar pace as their best-selling goods. Also, businesses that include trainers in their product line might enter this sector and satisfy consumer demand. These facts and stats indicate that streetwear is a way of life rather than just a fashion trend. Currently, as streetwear is spreading its musical genre, the global acclaim of K-pop acts like BTS and Blackpink is proving essential.