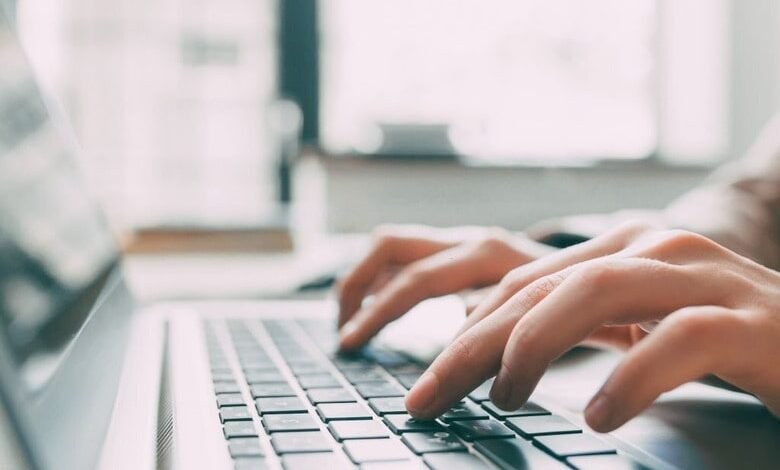 Attention spans these days are limited. Many people can barely sit through a single TikTok or 280-character status update. You'd think that, with the pace of the world today, there wouldn't even be a place for long-form content anymore. And yet, the field is flourishing. More companies need blogs, whitepapers, training manuals, and feature-length marketing emails than ever.
No matter what field you're in, there's high odds your company requires great content to succeed. Even with the rise of artificial intelligence and programs like ChatGPT, you still need top creators producing that content. It takes bonafide human consciousness to generate the kinds of truly original ideas that set your organization apart. That said, it doesn't hurt to get a little cyborg-y, employing the right tech assistants to streamline your content creation. Here are some of the fundamental tools that can help you develop standout content.
1. Component Content Management Systems
Your company is probably already using a traditional content management system (CMS), which stores entire documents. A component content management system (CCMS), on the other hand, stores content elements on a much more granular level. Components are individual chunks of text, images, videos, and other elements, along with attached metadata. They can range in size from a single word to a series of paragraphs, or from a single image to a whole collection.
When a CCMS component is updated, changes are implemented in real time across all documents where the component appears. To update an image or snippet of text that appears in multiple places, you only need to make the edit one time.
This multichannel approach means everything stays consistent, and you don't have to worry about copy-and-paste or version control errors. CCMSs are especially handy for standardizing documents like advertisements, technical manuals, and brochures. They're also very useful for managing translated documents.
2. No-Code Data Visualization Tools
In our fast-paced digital world, it's tough to keep and hold your reader's attention. To draw more users in, your content needs eye-catching infographics and other visual elements.
Not every team can afford to employ teams of coders or data scientists to create the required bar graphs and pie charts, though. That's where no-code data visualization software comes in. It can help you craft everything from simple diagrams to interactive displays.
Data visualization software varies in complexity. Some versions are free and can be used by the average content creator with a laptop. Others require more advanced skills (and steeper fees) and may need to be managed by your design team. Simpler versions can source data from other databases like Google Sheets, Salesforce, or SQL. More advanced software, like Tableau, can create visualizations with data from PDFs or Amazon Web Services.
3. SEO Plugins
SEO plugins are extensions for your browser, web platform, or content management system. They can assist with a number of SEO and content-related tasks like optimizing search results and fixing broken links. Plugins can suggest keywords or check the Google ranking of a target keyword as you write. They can also check word counts, assess readability. Some options include AI that can help generate content to give you a jumpstart if you have writers' block.
One disadvantage to plugins is that they can be clunky and full of unnecessary features. Users and ex-users complain that they can slow down CMS performance and introduce bugs into programs like WordPress. This isn't usually a problem with lean, simple plugins with minimal features.
That said, some of the most popular and frequently used SEO plugins — like Semrush, Yoast, and HubSpot — are functionality-packed. Their fans are willing to trade off some site speed to take advantage of their SEO-enhancing capabilities.
4. Grammar, Plagiarism, and Word Repetition Checkers
In addition to optimizing SEO, you may want to use software that checks for errors and cleans up your content. These products can enable you to write in a way that's reader-friendly, not just search-engine friendly.
Plugins like Grammarly can spot and correct spelling, punctuation, and word-use errors. The Hemingway app has similar features and will help you write concisely or in a more natural-sounding voice. Programs like Grammarly can also check for plagiarized content and word repetition.
Even with all of the assistance technology affords, it's extremely important that a skilled human editor verify results and suggestions. Some programs can introduce new errors into otherwise clean text. Also, as with SEO plugins, some of these tools can slow down your software.
5. Workflow or Project Management Software
Sharing Google Docs and syncing calendars works well enough if your team is tiny and close-knit. But most serious content teams need project management software to function well. Popular programs of this sort include monday.com, ClickUp, Airtable, Trello, and Asana.
These programs allow your team to assign articles and editing tasks, stay on top of deadlines, and make sure nothing slips through the cracks. They're especially useful for remote work and teams that span time zones and borders.
When choosing a project management tool for your team, you'll want to consider a number of factors. Each program is different and offers a wide range of features. Cost, flexibility, and scalability are also major considerations.
The Right Tools for Your Team
With so many options available for your content team, it can be tricky to make the right choices. On top of that, every content team has completely different needs.
Look for tools that empower your employees and remove friction from their workflows — without crashing websites or filling screens with annoying pop-ups. Choosing appropriate tools isn't about having the best or most expensive software. The "best" isn't the best unless it's the right fit for you.