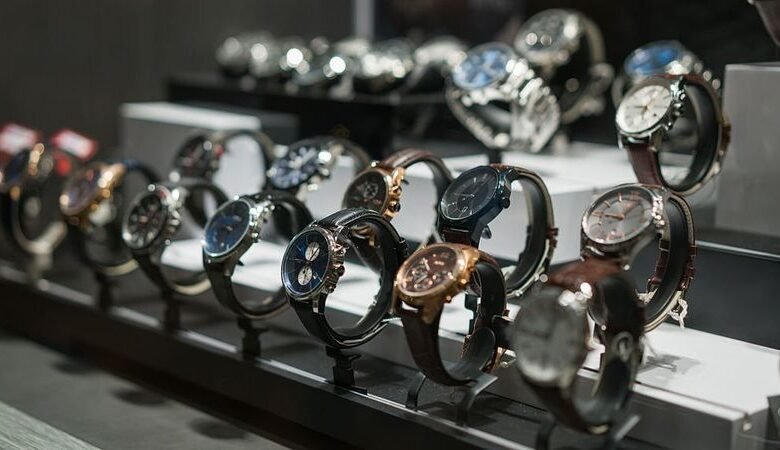 Over the past few years, the market for high-end vintage watches has gone through the roof. Whether you're buying for investment or want to wear a classic vintage watch, you don't want what one dealer calls a 'horological horror story.'
You probably aren't in the market for a used watch like Paul Newman's Rolex Daytona that sold recently for 17 million, right? But collectible vintage watches costing in the thousands are the norm, so let's take a look at five things to consider when you start on the search to buy an expensive used watch.
1. Caveat Emptor
Buyer beware. There's a good reason that phrase has been around since the Romans first started using it, and in the used watch online world, it's doubly important. Before you push the button and buy a used watch, buy the seller.
There are plenty of highly reputable companies, like this company, selling classic collectible vintage watches. But the sad truth is there are also plenty of fakes and cobbled together watches out there. Ask plenty of questions, ask for photos, check references and feedback. Then, if you sense any resistance, walk away!
After all, when you're spending thousands of dollars to purchase a used watch, reliable dealers expect many questions.
2. It's in the Details
If you can't check the watch in person, ensure all details match. Old watches shouldn't look super-polished and shiny. Replacing dials is considered a bad thing. Vintage watches should look vintage – used – not out-of-the-box new.
Are the hands, the bracelet, the dial correct for that year and model? Do you have any concerns that the watch you're looking at is stolen? You can check the serial number for a small fee at sites like this.
3. Used Watch Service History
If you're looking at watches dating to the 50s or 60s or earlier, you can't expect to see invoices for sales and service. However, when you purchase a used watch, you can expect that it's in technically good working order.
Getting any needed parts can be a long and expensive process if it isn't. If there are service receipts, then having them from the manufacturer is best, but service records from a reputable watchmaker will do the job.
4. Box and Manual
Once watches get beyond a certain age – say 30 or 40 years old – the original packaging, the box, and the manuals are long gone. Get the correct box and manual for your watch if you can, though, be sure it's right for the age. Some manufacturers can help you identify the matching box and manual.
5. Provenance
A few things proving a watch's authenticity include receipts with the correct serial number or movement number and the service work done. The original invoice, stamped papers, and warranty cards are also great.
Buying a Used Watch
Buying a used watch can be a daunting process, but knowing a few basic tips can save you time and money. But once you find the perfect watch, you'll enjoy owning a classic piece of time-keeping history!
For more informative and entertaining articles, please explore the rest of our website!
YOU MIGHT ALSO LIKE: