Home Improvement
Cleaning with a Conscience: 4 Eco-Friendly House Cleaning Tips for Every Home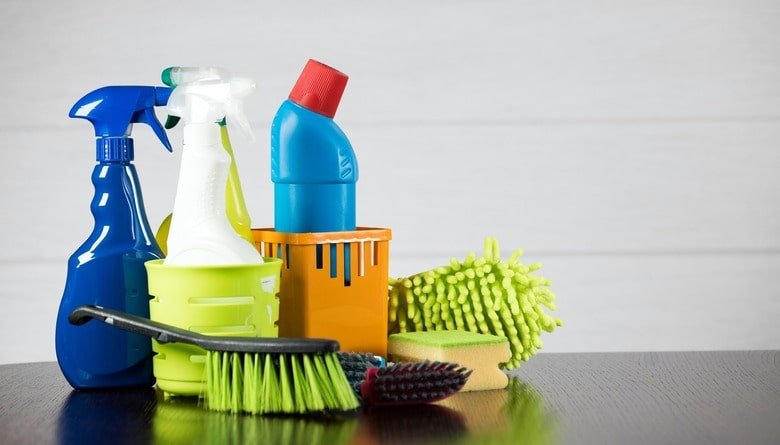 Did you know that dust can be a trigger for allergic reactions? Dust is harmful to not only your health but your friends and family's health too. Did you also know that dust can cause asthma attacks or cause your heart to race?
If you keep your home clean, you won't need to worry about dust or allergens. However, depending on your cleaning routine, you might be contributing to environmental concerns, like increased pressure on water supplies.
Are you interested in learning how to clean with a conscience? If yes, then keep reading. Here are a few eco friendly house cleaning tips to try.
1. Adopt an Eco-Friendly Cleaning Routine
Adopting an eco-friendly cleaning routine starts with understanding the importance of using organic and natural cleaning products. Cleaning with a conscience can be easy if you follow a few tips.
Avoid products containing toxins, phosphates, and synthetic fragrances. Instead, opt for a natural and organic cleaning product.
Look for eco-friendly cleaning components to lessen your environmental impact, such as:
biodegradable packaging
recycled materials
eco-certified cleaning supplies
You may also check cleaning services like It's Cleaning Time to help you out!
2. Prioritize Non-toxic Cleaning Supplies
Prioritizing non-toxic cleaning supplies is essential for creating an eco-friendly home. When shopping for cleaning agents and detergents, always check the labels.
Natural options such as baking soda, white vinegar, and lemons are highly effective and safe to use in your home. Also, avoid products that contain dyes, ammonia, chlorine bleach, or fragrances.
If possible, opt for products certified with the Cradle-to-Cradle certification label, and if you want to go the extra mile, you can even make your own cleaning supplies using all-natural ingredients.
3. Minimize Water Waste and Plastic Use
Water and plastic waste are two common ways our household cleaning habits can contribute to global pollution. There are a few easy tips each person can use to minimize the water and plastic used to keep our planet clean and healthy.
One way is to ensure all taps, toilets, and other water-related fixtures are in good working order and free from any leaks. This also ensures that precious water isn't wasted by unnecessary leaks.
Try switching out harsh, chemical-based cleaners for plant-based and eco-friendly cleaning supplies. This not only reduces plastic packaging waste, but it's also much better for the environment and our health.
Finally, consider collecting rainwater for cleaning duties, such as watering the garden. All of these steps help to minimize water and plastic use in the home.
4. Upcycle and Reuse Household Items
Upcycling and reusing household items is a great way to eco friendly house cleaning. Start by saving housewares like egg cartons, jars, and bags. Egg cartons are great for storing small items like buttons and paper clips.
Jars can be used for bulk and dry food pantry items. Reusable grocery bags don't just save you a trip to the store but can be used to organize your pantry.
Instead of throwing away furniture, upcycle it by painting or restaining items and reusing them in different functional ways, like adding wheels to a dresser for a mobile storage unit.
Learn All About Eco Friendly House Cleaning
Going green and sustainable cleaning with a conscience doesn't have to be hard! By implementing the 4 eco-friendly house cleaning tips discussed, every home can help the environment one chore at a time. If you want to view more eco-friendly cleaning tips and resources, you can visit our website and click on "view website."
Start today and join the fight for a cleaner, healthier planet – your efforts will make a difference!
Did you find this article helpful? Check out the rest of our blog.